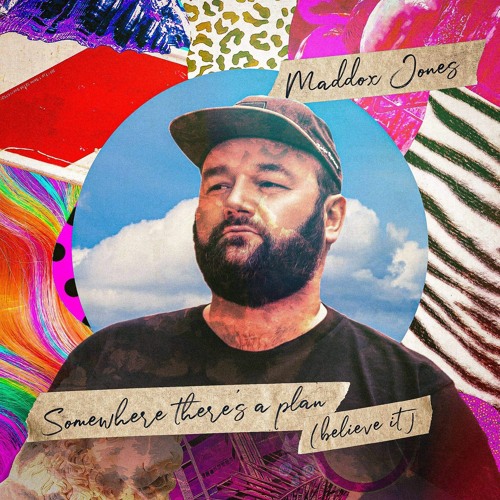 Written and produced alongside David Crawford, Maddox Jones' single 'Somewhere There's A Plan (Believe It)' is a feel-good, future retro-pop number that will sit perfectly on your playlist from here on out. One of Northampton's shining stars, you may recognise Maddox as the former frontman of The Departure (Parlophone Records) and being no stranger to touring with The Killers, Feeder and Placebo to name a few icons. Hearing Maddox in a new pop limelight, the new single is steeped with personality and comes across as a glistening single

"There's some uncertainty with things opening up and whether the timing is right for that, maybe this song will bring comfort to someone who's still waiting to re-engage with the world, that things might be hard right now but they will eventually be ok again. The song also has a playful side, reminding us to find joy in the small things: "Let this melody from my head take you somewhere else instead". – Maddox Jones

Destined to leave you sticking the track on repeat, this is a reassuring number that oozes with confidence.