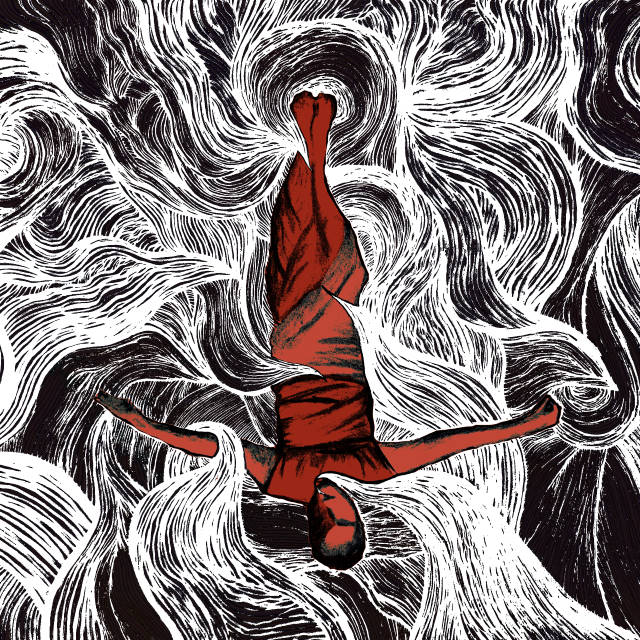 The greatest crisis to hit our world for generations, Covid-19 has thrown up themes and tragedies that are ripe picking for songwriters brave enough to translate them into their art.
Australia's Lupa J is one of these artists.
September's 'Supermarket Riots' single was written in the week before Australia went into lockdown when, like in the UK, panic buyers were stripping the supermarket shelves bare.
And they've returned to the pandemic for new single 'This Suburb', out on 23 October, which comes straight from the suffocating heart of the first lockdown back in the spring.
Lupa J had already decided before the pandemic that they wanted to push themselves this year with their songwriting, and that it was time for their love of the Melbourne techno scene to be allowed to seep into their music. In fact, they say that being immersed in techno and learning to produce it kept them sane during the lockdown.
This collision of introspective songwriting and electronic soundscape finds its perfect blend on 'This Suburb'. While previous releases have been lyrically sparse, Lupa J opens their heart here. The song is a beautiful exploration of being trapped somewhere but of learning to love that place and a person you're there with, of seeing things in a whole new light.
"When I feel capable and ready of writing a song like this," Lupa J says, "it's a really incomparable, cathartic experience. This one still makes me teary to listen to sometimes. It's about the intensity of an attachment that's not only to a person but a place and a life you've become so wrapped up in together."
The lockdown slowed time, intensified emotions and – limiting you to where you live – made you experience it afresh, finding places you never knew existed. Lupa J felt like their body was becoming entwined with their surroundings, almost growing into the bricks and mortar:
I've grown to love this suburb,
My skin is a sticky sap.
It's grown into your walls,
And around the vines out the back.
It's like something from a JG Ballard novel and the theme is explored brilliantly in the paint-splattered video for 'This Suburb'.
The relationship at the heart of the song is explored with real tenderness, but the explosion of synth and percussion towards the end demonstrates the rawness of the feelings too.
Lupa J's new album – 'To Breathe Underwater' – is out on 13 November.