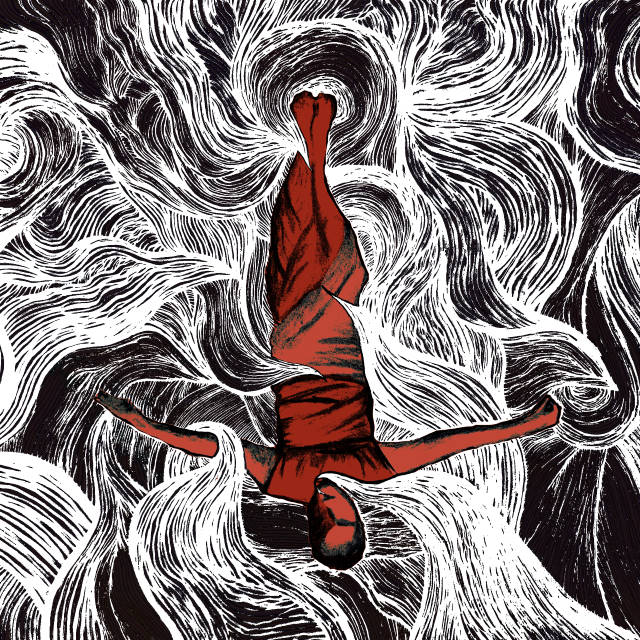 Not surprisingly given the current circumstances facing the world there have been a number of songs written about, or inspired by our good friend COVID-19. The latest of which is 'Supermarket Riots', the brilliant new released by Indie Midlands favourite Lupa J.
Accompanied by an amazing video that features performances from Discomorph (I don't think I'm related) and the No Frills Twins (they are definitely related!), the film pays tribute to horror classics like Poltergeist, Dawn Of The Dead & The Ring amongst others.
As Lupa J explains:
"After making the song and naming it after the whole COVID panic buying phenomenon I knew I really wanted to shoot a clip for it in a supermarket. I took the song to James Chappell (Tiësto, Guy Sebastian), who did my previous video "Limbo" and told him I was imagining making a dance based clip where I'm moving through a supermarket, but things feel really 'off' or chaotic in some way. He proposed we take things further and put me in a shopping trolley of pink slime. I don't think I would be alone in saying that I feel very 'trapped' by our current circumstances, and being stuck in a supermarket trolley filled with slime is definitely one way of evoking that feeling!"
"We cast No Frills Twins as these ominous 'The Ring' inspired characters, & dance duo Discomorph into an ambiguous yet forceful role. The characters they portray kind of don't make any sense at all for a supermarket but that's why I love it – the whole thing just feels very dream like. James ended up pushing the clip further into a wacky 'horror' world by adding an 80s 'Poltergeist' inspired intro with a girl playing a younger version of me. Now it feels like the supermarket scenes are her dystopian future, which wouldn't be too far from our actual reality of 2020!".
As we've come to expect from Lupa J the music is an atmospheric blast of icy cold and twisted beats. Sounds that reach inside you and grab you by the heart with the emotion they portray. Add their honest and at times tender but warped vocal and you have a combination that is proving to be a success and one that makes Lupa J, in my humble opinion, one of the most refreshing and exciting artists around at the moment.
Talking about their idea behind the song, Lupa J had the following to say:
"I wrote Supermarket Riots in the week or so before lockdown became a reality in Australia, while people were panic buying, when you had to get into the store at 8am if you wanted to get anything you actually needed. It was extra surreal for me because I had only recently moved cities and I'd barely become used to my new life in Melbourne. To top it off, I was in a long distance relationship and I was starting to freak out that I wouldn't be able to travel back to my partner. I remember walking around my area trying to comprehend what was about to happen; at the shops feeling this universal skittishness, noticing a look of fear in everyone's eyes. The whole thing made me crumble & start to become super needy in my relationship, which I hated the feeling of. I think the way I wrote the lyrics reflects all this, it's not a cohesive 'narrative' so much as a bunch of anxious sounding phrases, trying but struggling to paint a picture of what was going on externally and internally for me."
'Supermarket Riots' is the third single to be released from Lupa J's upcoming album after previous tracks 'Perfect Weekend' & 'Call Them Up'. The album is currently slated for a November release.
Follow Lupa J on Facebook.
Morph