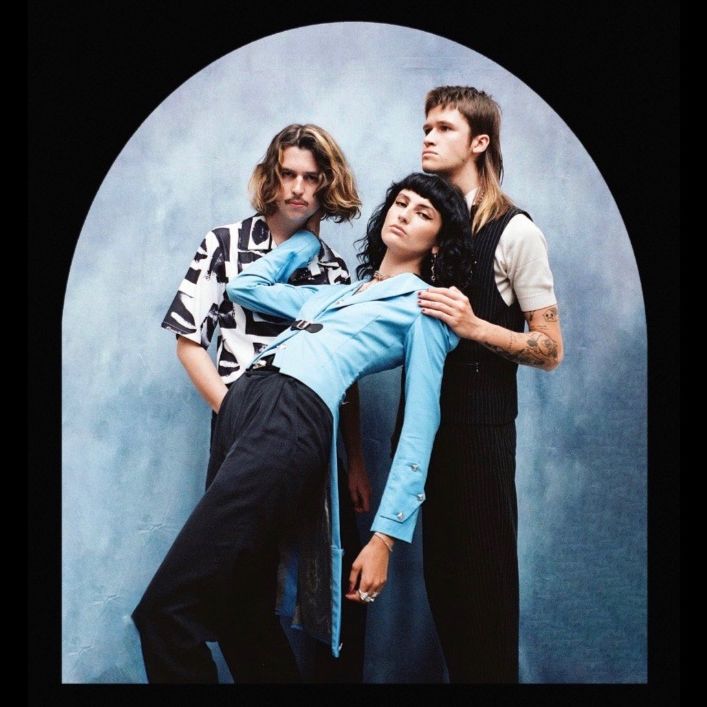 In the two years since first hearing the glistening vocal melodies of their 2018 mid-year anthem 'Summertime' Lucia & The Best Boys have, in my humble opinion, failed to put a single foot wrong. Always managing to combine a sense of free spirited fun with an effortless air of swagger in a way that I can't help but envy.
'Perfectly Untrue' opens into a short snappy guitar section which grabs your ear, and whilst this song is dominated by synth and enticing vocals, the track maintains some of the indie band instrumentation that sets this outfit apart from similar alternative pop acts bringing with it a rhythm and energy which veils the darker side of the lyrical content. Throughout the track there are clear nods to 80's pop influences, not unlike that of one of the biggest pop albums of this year; Dua Lipa's 'Future Nostalgia'. These play up the danceability of the track, luring you into a false sense that this 'Happy Go Lucky' sound reflects its writer's mood. In reality, this is exactly what Lucia was setting out to achieve; going through heartbreak, the Best Boys singer wrote this song to portray the artificial joy she was forcing herself to feel in order to avoid heartbreak and misery.
One of the skills Lucia & The Best Boys have brought into play exceptionally well time and again on their records is working with producer's (this time it's Chris Greatti) to create lush soundscapes, which create the backdrop for the star of the show; Lucia Fairfull. Here in this second single from upcoming EP 'The State of Things' Lucia's mellow vocal tone seems to hold every line long enough for it to melt away into the soundscape around it, whilst still maintaining a prominent position as the driving force of the song.
It's enthralling and sonically pleasing to hear Lucia & The Best Boys explore more atmospheric tones on these most recent singles. As they take a departure from the hard edged alternative indie of previous work though, It must be said, I would be sorely disappointed if this more ethereal body of work saw them losing the grizzly bite of their sound for good. It is my hope that Lucia & The Best Boys cling onto some of the grit and darkness that gave an almost cataclysmic edge to one of my favourite releases of last year; 'Good Girls Do Bad Things'.
This single has a listenability and dance beat that means it's sure to make it regularly onto my playlists for dancing round the house like I'm in a coming of age movie, and I'm certain it'll be pouring across the airwaves of indie shows across the nation on a regular basis via the coming weeks and months.
Lucia & The Best Boys release new four-track EP 'The State Of Things' on Friday 9th October through Sweet Jane Recordings, featuring 'Let Go' & 'Perfectly Untrue' as well as two brand new tracks.