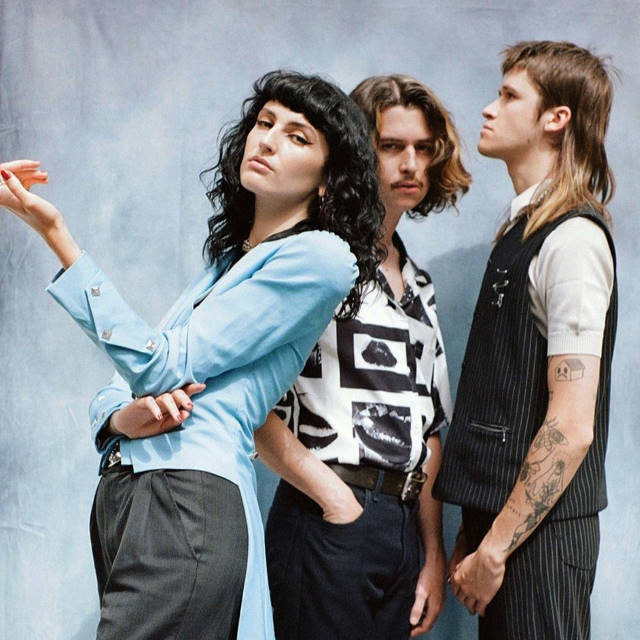 Based in Glasgow, Lucia & The Best Boys have become known for their searing live performances and solid songwriting. Thematically, their latest tracks are marked by empowering lyrics which share frontwoman Lucia Fairfull's own experiences of love and growing up as a young woman in Scotland. This makes sense, considering the band's mission statement is self-described as being to 'amplify and inspire young womxn'.
Big political intentions aside, 'Forever Forget', the accompanying single from their new EP 'The State of Things' (October 9th, Sweet Jane Recordings), is truly brilliant. With the new collection of songs, they're looking to build on the momentum provided by their most recent track 'Perfectly Untrue', which has garnered over 150,000 streams on Spotify and received praise from BBC Radio 1's Jack Saunders.
I felt a sense of nostalgia as I listened to 'Forever Forget', and recognised the influences from 1980's power ballads. 2020 has seen a resurgence in a female pop-rock sound – most popularly, Miley Cyrus' 'Midnight Sky' – in the vein of Siouxsie Sioux and Stevie Nicks, and Lucia & The Best Boys deserve to be at the forefront of this movement. 'Forever Forget' is one of the most well put-together songs I've heard in a very long time and is instantly one of my favourites of the whole year.
Speaking about their new music, Fairfull said, "Forever Forget was the second song I wrote on the EP. I had gone away to write this EP to get everything I had to say out of my head, then to go home and draw a line under the way I was feeling as I realised I was dragging myself into the depths of hell a bit! Forever Forget is about the painful and constant reminder you have of how things used to be, and all the 'What if's. It speaks similarly to [lead single] 'Let Go' about how it is okay to leave things behind and move forward."