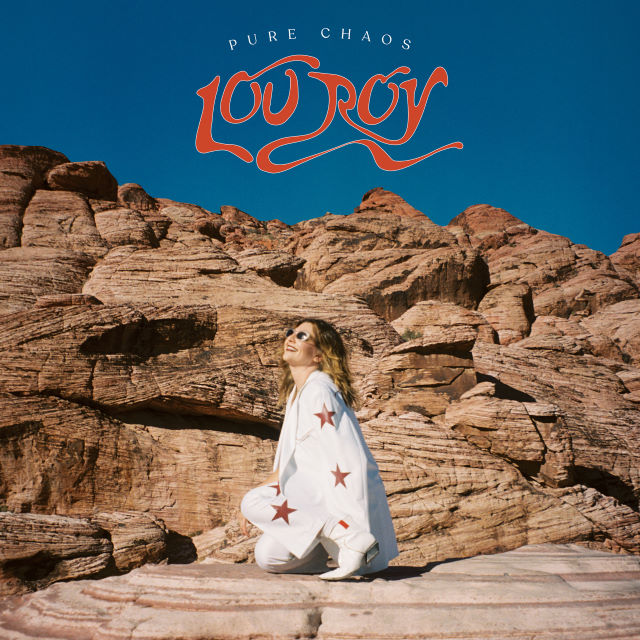 Lou Roy, the coolest girl in LA, brings us her larger-than-life personality with infusions of groovy yet chilled vibes in her new single 'Down Since '07'. The single is set to feature on her upcoming album 'Pure Chaos'. Following on from previous single 'Uppercut', Lou received multiple praise for her funky pop/rock sound and has featured on BBC Radio 1's Future Artists show as well as supporting MUNA on tour recently.
Lou Roy shares witty humour with bluntness and honesty as she talks about her sexual desires, using playful yet fun words to help set the scene for the message within the song. The rhythms are soulful but are also soft and mellow as she strips it back to make it intimate and enthusiastic. Listeners to the sensual track are sure to sway along to it.
'Down Since '07' starts with a sly laugh to encourage a hint of cheekiness and sass to the joyous emotional tune. It oozes with love and lust as you feel the heat of romance alongside sweet sounding harmonies that will brighten up your mood. This tune is full of happiness as it's open and free spirited, the calm, dazed synths help to feel like you're on cloud nine.
Lou's words are light-hearted as she finds a new venture in living life in the fast lane and using weed to help deal with her problems. The vocals on the hit are remarkably brilliant as they are soothing, powerful but also quirky and upbeat. You feel sparks from positive and electric energy.
Lou expresses the song is simply about being down to bang someone she met in 2007. She explains how she tries to stay cool, calm and collected for most of the time but that she doesn't really know what she's after these days. At the end of the song, we see a more vulnerable side as she is so down for this relationship to work with this person. This track is not as cheery as you'd imagine but it's about Lou Roy being all messed up since 2007 because of one guy she can't seem to let go.
Here at Indie Midlands, we look forward to more exciting music from Lou Roy in the near future. 'Down Since '07' is available to stream now.