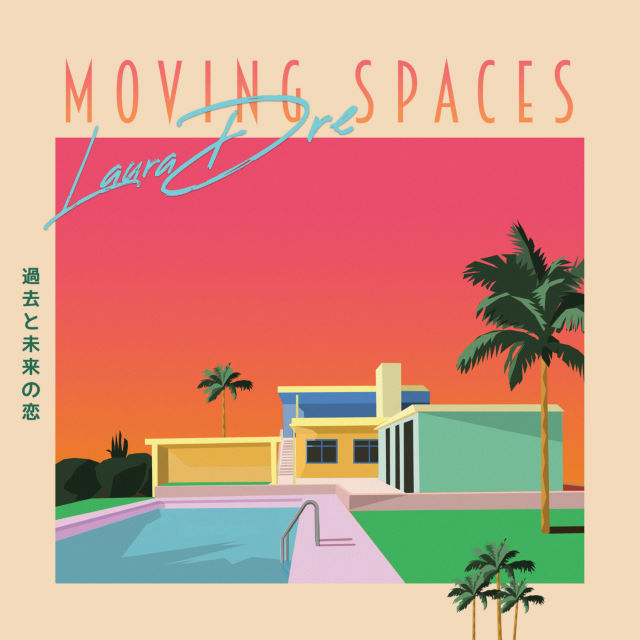 2021 albums have felt pioneering throughout the year so far, and synth-pop artist Laura Dre's new album 'Moving Spaces' is certainly one of those. Co-produced by Robert Harder (Briano Eno, David Byrne, Neneh Cherry, Sohodolis, Babyshambles), the ten-track album from the LGBTQ+ songwriter was released July 9th via Outlands Recordings – one of the globe's leading synth and retrowave music brands.
Speaking about the incredible release, Laura Dre states, "Moving Spaces is the title track on my debut solo album. The whole album covers themes of unrequited love and this song is about moving backwards and forwards in love. The lyrics refer to an 'oasis' which can be taken as a metaphor for the loneliness and sometimes one-way traffic in feeling love for someone else. But I use indirect writing styles and a lot of the tracks on this album have multi-dimensional meanings which can be interpreted in their own way for the listener."

Leading moments come in the shape of standout singles 'All Day, All Night", "Ice Maiden" and title track "Moving Spaces". Influenced by the world of electronic pop, synthwave and even Japanese city pop, Laura's signature sound is best described as effortless.