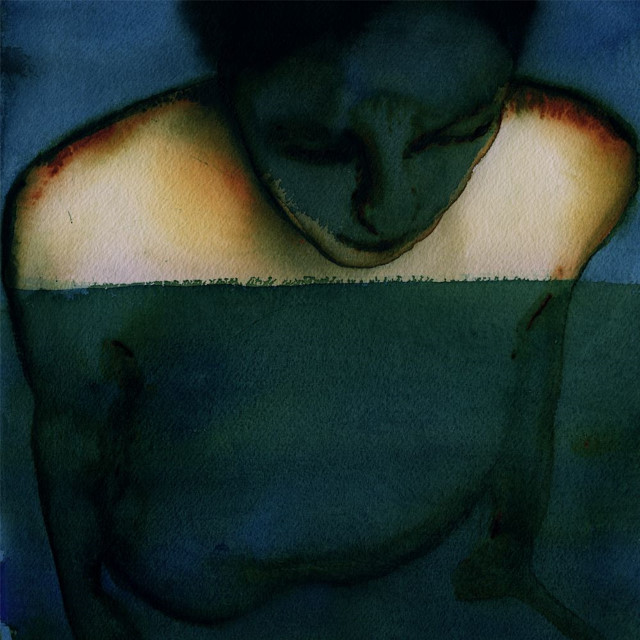 Just Mustard – 'Heart Under album' review; bleak yet brilliant from the first verse to the last!
Irish five-piece Just Mustard have returned with their sophomore offering released on Partisan Records. Following on from their debut in 2018, the fresh material is a stark reflection of how society has suffered since. Lurking in the shadows of apocalyptic post-punk and eerie shoegaze, 'Heart Under' is an album which revels in its own morbidity.
The tenfold tracklist opens with the brooding '23', a five minute take ripped from the uncanny valley. Frothing with an intense feeling of dread, '23' creates a delightfully unsettling soundscape which characterises the sonic structure of the album. Vocalist Katie Ball delivers her lines with steady refrain, notably juxtaposed by the repetitive despair in the lyrics. "Did I know you?" Ball pleads to an unspecified individual, her voice anchored down amongst frothing guitars which build to a furious crescendo. Subsequent cut 'Still' lends itself as a soundtrack to cinematic horror, slashed with screechy riffs. The ominous bass line provided by Rob Clarke wouldn't sound at all misplaced if it was accompanying a trapse of the undead on the silver screen. In contrast to the ferocity of tracks one and two, 'I Am You' is somewhat more whimsical and dreamy, albeit that dream a nightmare. Ball's vocals are reminiscent of shoegaze figureheads such as fellow compatriot Bilinda Butcher of 'My Bloody Valentine'. 'I Am You' is compounded by an innate nihilistic tendency, Ball expressing a desire to "Change (her) head" amidst a fog of anxiety and paranoia.
Recorded at Attica studios in Donegal, 'Heart Under' takes its title from a lyric in 'Sore'. "The summer is gone for good, the heart under its foot" croons Ball in confrontation with Shane Maguire's industrial drumming style. Despite the album being slated for a release in late May, 'Heart Under' doesn't belong to the bright skies and sunshine of summer. The melancholic LP is better suited to rain sodden afternoons at the cruellest peak of winter. During the writing process, the band set out to culminate a collection of songs that sounded like being on "a train going through a tunnel". To this end, Just Mustard is highly successful; by the end of 'Heart Under' it feels as if there's no light left on the other side.
The album draws to a conclusion with 'Rivers', a meander of swelling guitar chords that ebb and flow atop Katie Ball's transfixing voice. "Could I have changed a thing?" she ponders miserably as the album takes its last shuddering breath. Bleak yet brilliant from the first verse to the last, 'Heart Under' strikes listeners with unrelenting trepidation. Despite the harrowing darkness of their sonic tone, the future is much brighter for Just Mustard.