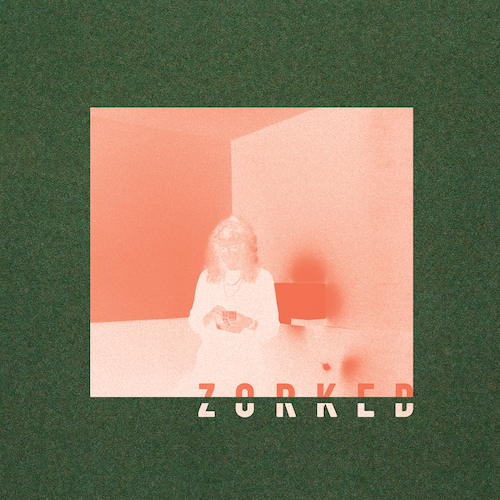 Julia Shapiro's Come With Me is the first single release in the lead up to her second album, Zorked, out 15th October.
Come With Me is also her first release since her debut album Perfect Vision and there's a distinct tonal change to mark this. The simpler organic sound has been replaced with a more encompassing ambiance that results in a haze-like atmosphere.
If Julia's name sounds familiar but you just can't place it then you might know her from her work with bands Chastity Belt, Childbirth and Who Is She? Her broad experiences highlight her talent and Come With Me proves that instead of just relying on familiar sounds Julia is continuing to try and evolve and develop her music.
Julia's flowing vocals gently carry you through Come With Me. There's a nice balance in the song, it's light and upbeat, but there are moments of contrast that really draw you back and hold your attention. The song is full of overlapping sounds that work in harmony, resulting in a fully fleshed lead single that paves the way for the rest of the album.
Given the song's inspiration, a mushroom trip gone bad, the hazy sounds throughout feel appropriate. The album's name, Zorked, continues to show the influence that drugs/out-of-body experiences have had on these new songs – a lot of them being written during a period of isolation for Shapiro when she had just moved to Los Angeles but was stuck indoors.
Come With Me is a promising start to the Zorked 'era'. It retains a lot of the qualities of Shapiro's previous music but sets her off in a new direction too.
Julia Shapiro's Come With Me is out now, Zorked due October 15th via Suicide Squeeze.