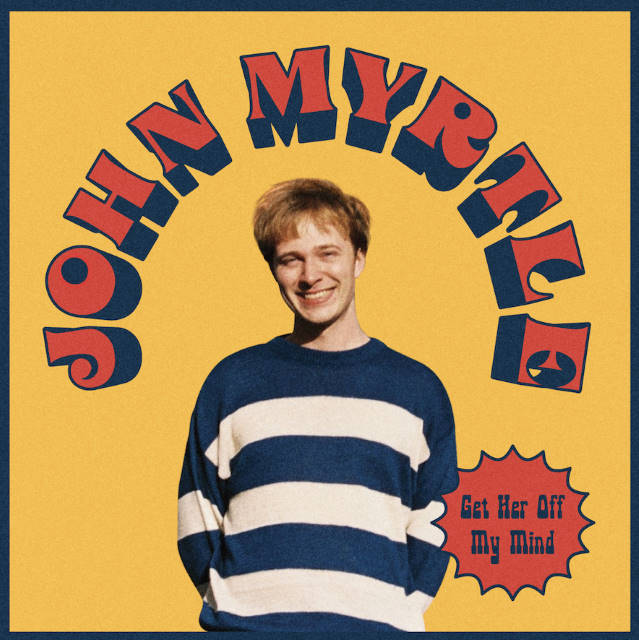 John Myrtle is diving straight back into the 1960s with his summery new track 'Get Her Off My Mind'. 
From the get go, the track is worthy of a place in the sun as the distant jangle and peaceful acoustic guitars join forces with the relaxing drums to create a beautiful, groovy indie pop creation. Lyrically, Myrtle explores falling deeply in love with 'that someone' who you just can't seem to escape – which perfectly resonates with the listener if they believe they have found the one.
'Get Her Off My Mind' is released following John Myrtle's debut EP (titled 'Here's John Mrytle') and has enjoyed a whole range of success from publications such as Brooklyn Vegan and The Line of Best Fit. Additionally, you can check out Myrtle's band's session with renowned DJ Mark Riley
'Get Her Off My Mind' is out now via Sad Club Records and i cannot wait to turn the volume up to some of John's great new tunes in the future!