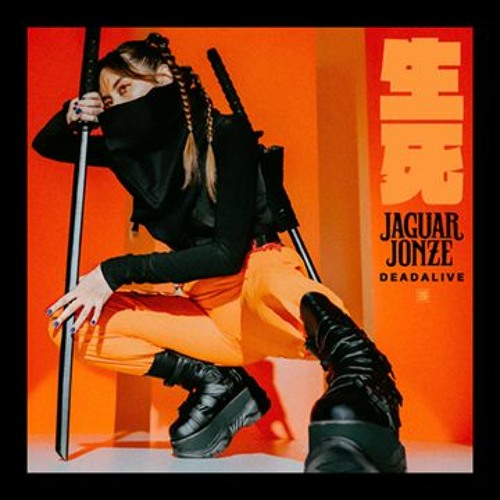 It's safe to say that 2020 isn't going completely to plan for Brisbane-based singer-songwriter Jaguar Jonze. Soon after gaining a major new audience while competing in Eurovision: Australia Decides in February, a global pandemic took over the world. And, unfortunately for Deena Lynch (aka Jaguar Jonze), she was one of those infected with COVID-19.
"Those weeks just blur together. I had a fever for five weeks straight and excruciating chest pains. The music industry was completely decimated. I was so worried. For many weeks, I had no voice. I couldn't sing," says Deena, who was hospitalized for roughly 40 days. "It was just me, on my own. There were breakdowns. But I've been through a lot in life and have always trained myself to see a silver lining and be positive." She became more determined than ever to further her career, and so she wrote her forthcoming EP, the translucent, indie-pop, 'Anti-Hero' (Nettwork Records).
The first single, 'Deadalive', had already been written before Deena's illness. It was written with her band in New York City, just when the pandemic hit. Jaguar Jonze was planning to tour 'Diamonds & Liquid Gold', her EP released in April, starting at a festival in New York. Of course, that didn't happen. Within hours of landing, the city completely shut down. Sequestered in a one-bedroom rental near Gramercy Park, they penned 'Deadalive', the melodic manifestation of a reeling mind. The fastest song Jaguar Jonze has ever recorded ("I would consider it chaos," Deena explains), it was written "in a pressure-cooker environment of uncertainty and tension." A week later, they each managed to find flights back home. While her bandmates arrived healthy, Deena contracted the virus on a stretch over the Pacific Ocean.
'Deadalive' is the sound of someone who has something to say. Combining infectious drum beats with catchy guitar riffs and Jonze's trademark ethereal vocals, you can feel her exasperation with the world in which it was written, and the feeling that the walls were closing in – with references to 'staying inside'. The chorus strikes a chilling tone with 'running on empty like we're gonna die'. At times, her voice is barely audible over the almost-apocalyptic instrumental, and this just adds to the dark tone of the track. I really enjoyed the aggressive tone of the song. It could take a couple of listens to really get into it, but the fusion of its sounds make it a unique listen, and an exciting preview of 'Anti-Hero'.
Jaguar Jonze and its adjacent projects, the narrative illustration project Spectator Jonze and the gender-subverting photography project Dusky Jonze are powerful ways in which Deena processes her most intimate vulnerabilities while empowering others to do the same. Jaguar Jonze created and (drew) a digital coloring book to accompany each song from her recently released debut EP. For the upcoming EP, she's drawn various anime-like characters for each song. Straddling the worlds of music, art and fashion, Jaguar Jonze has been profiled on the cover of Style Magazine, spotlighted in the Converse // Vice Artist Collaboration, featured in Fashion Journal, covered by NME, and had her songs supported by FLAUNT, The Line of Best Fit, Tone Deaf, Atwood Magazine, Cool Accidents and more. Jaguar Jonze is definitely an artist to watch out for.