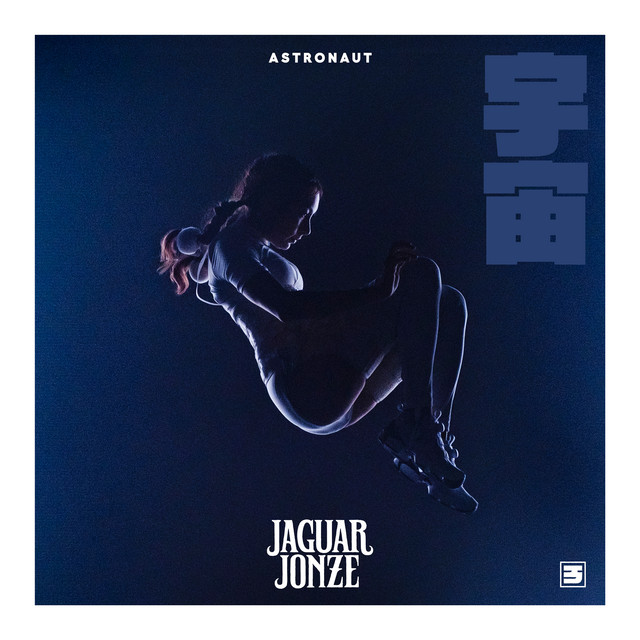 I have been eagerly anticipating the arrival of this newest track from Australian pop artist Jaguar Jonze, having been blown away by 'MURDER' and 'DEADALIVE', the latter of which was definitely one of the best releases of 2020.
Following a year of highs and lows, which included being a finalist and fan favourite in Australia's Eurovision selection competition, before suffering the effects for months after being stuck down with COVID-19, Deena Lynch is looking to the future for her new 'ANTIHERO' EP, which is set to be released on April 16th. Continuing the bold-paletted theme from the release's previous singles, the accompanying video contains sharp contrasts of black, white and blue, as it's space name is represented in the silhouetted images of Lynch floating in the air.
As for the song itself, it is brilliant, as we have come to expect. The bassline makes it for me, with an almost sirenic sound threatening to take over in the pre-choruses before being snatched away for a haunting pause. It then returns with emotive violins which give the song's outro an almost horror-movie quality. To me the track explores her inner universe as she's both in awe and terrified of what she has inside her, and it exemplifies the fear of breaking out into a new, evolved person.
Deena says, "As 'ASTRONAUT' delves into my anxiety, I wanted the film to reflect that in a simple way that helped portray how my anxiety can sometimes manifest – a contradiction between feeling lost in vast spaces and trapped in claustrophobic spaces. I had a specific idea in mind, which meant that I had to undergo stunt training with professionals and learn how to maneuver in a wire harness. Most of the video had to be shot in a single take because of the stunts' nature in safety preparation, time consumption, and impact on the body. I'm still recovering from the bruises, but it was all worth it, and the team was amazing in pulling it all together. I'm proud of this one as it is 3 minutes of my rawest vulnerability, visually interpreted. I'm also finally ready to share it."
I can't wait for the rest of the EP to be with us in under three months time, and it's already been marked on my calendar. It's going to be one of the releases of the year.