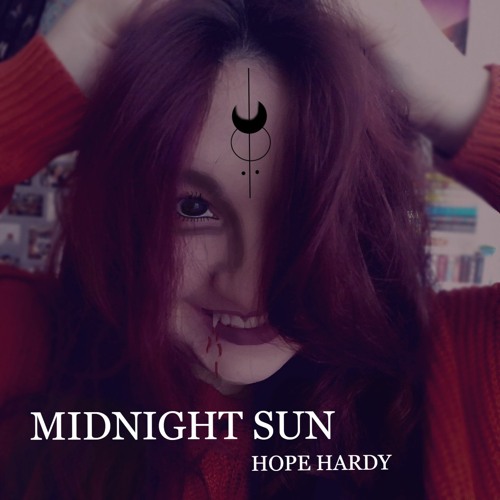 'Midnight Sun' is the second release from Birmingham based Singer and Multi-Instrumentalist Hope Hardy. It is from her debut album 'Comfort Blanket' due out in January. This single is due out on Halloween.
Let's start off by saying that it is clearly obvious from the get go that this is one very talented lady. She has an amazing soulful voice with great range. Listening to her a few times, gives me the impression that she could sing soul, blues, indie and soft rock with equal vigour and success.
Midnight Sun is described as a Halloween Bop. I think of it more of a provocative torch song with lots of soul with a slight essence of funk in the background somewhere. There are hints of early 70's soul ballads with a dark macabre heart beating behind it.
It has lots of levels and you discover something new with each listen. It is multi-layered with hypnotic backing vocals and instruments which in unison with Hope's astounding voice build to a satisfying climax.
It is one of those songs that instantly creates in your mind what type of music video you would make to accompany it. Mine would be set in a seedy basement cabaret bar in Paris or New Orleans. Lots of red velvet and dripping candles. A sultry singer dressed as a 1920's movie star completely mesmerising her audience with her song.
Hope Hardy and this song will attract music fans from all different genres (including this old rocker) like music loving moths to her brightly glowing light bulb of talent and musicianship.