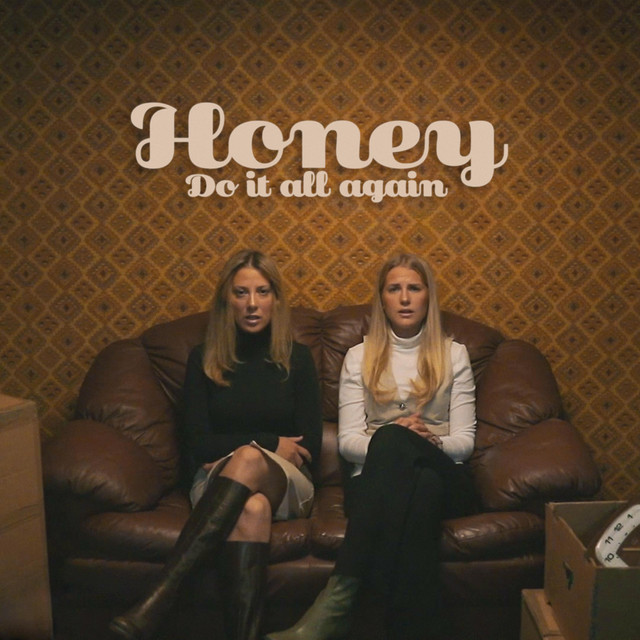 ABBA. We all know of them. We might even proclaim to not be a fan. Yet deep down I bet we all have at least five songs that we love by them. I can certainly say that's the case for me. And even if a song came on the radio that wasn't in that top five I know my foot would be tapping away and I'd probably be singing along in my head.
But what does 'Do It All Again' by Honey have to do with ABBA? Despite what has come since, and what will continue to follow, if you say music and Sweden I think for most people they will automatically think of ABBA. It's not surprising giving the huge worldwide success the band has had. I can also imagine how as a Swedish artist you may want to try and do your own thing to escape being referenced to the legendary quartet. But for the duo Miranda Öhman and Magda Skyllbäck who make up London-based Honey, they seem very keen to embrace the sound of their fellow country folk.
'Do It All Again' feels like a song ABBA would write. The nostalgic vibe of the song instantly transports you back to when you first heard ABBA. As someone born in 1972 then you could say I heard them from the start. Eurovision was a big Saturday night TV event back then. One of the highlights of the year. 'Do It All Again' is certainly a song you could slip on ABBA Gold and potentially get away without anyone noticing. Musically it also slightly reminds me of 1984's 'I Know Him So Well' by Elaine Page and Barbara Dickson. And of course two of the three songwriters on that track just happened to be a certain Benny Andersson & Björn Ulvaeus.
So if you're feeling nostalgic for the late 70's/early 80's and want to hear a song full of lush harmonies and beautiful melodies, check out 'Do It All Again' by Honey. You won't be disappointed.
Follow Honey on Facebook.
Morph