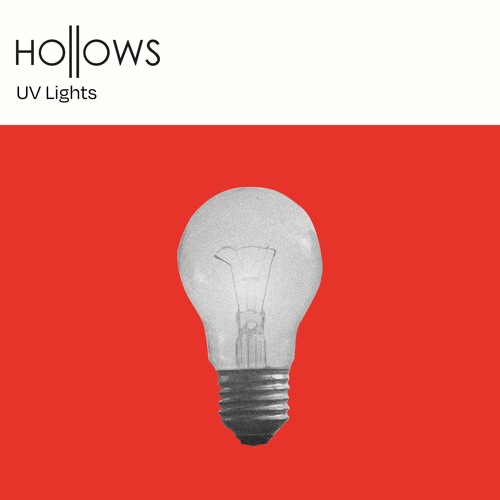 Hollows drop their latest single 'UV Lights'
Alternative/indie four-piece rockers Hollows release their latest single 'UV Lights'. Originally from Manchester, the band were formed in 2017 by lead singer and guitarist Sean Davies. They later went onto release their debut single and E.P shortly after forming. Hollows released their first single of the year 'Advice' in May and it became their most streamed track to date.
Their influences for their dramatic yet infectious music includes the likes of The Cure, Red Hot Chilli Peppers and Kings Of Leon so you are sure to enjoy their music if you like these bands. After a difficult 18 months for everyone in the industry due to the pandemic Hollows took time out to work on writing and recording new music that is set to be released this year.
'UV Lights' is chilled yet relaxed and the harmonies blend smoothly with the beautiful strumming of the guitar, it is extremely calming bringing happiness and positivity to your day. The vocals are raw yet powerful alongside the meaningful words. This tune is fresh, new and full of personality, the song is different and a bit quirky but this is what makes it so incredible, it's upbeat, funky and oozes with passion which will make you want to dance along to it. It reminds me of a cool night where all you can see is the streetlamps shining bright as we drive by wondering how peaceful it is whilst staring at the stars and reminiscing on the good times.
It is believed that the track is based on a night out with their mates and little arguments start to breakout because of the drink. In the catchy lyrics they describe how mistakes won't function hidden in plain sight under UV Lights and these describe an argument starting on the dancefloor. It is important to have a good night out but don't let it ruin the fun times by getting too drunk and falling out over who saw that one girl first, drink less and enjoy the music. Hollows have been clever and unique with their words as issues like these happen frequently in pubs and clubs and it helps people both relate and also realise that it was stupid to fall out over something as petty as not paying for drinks.
Here at Indie Midlands we look forward to hearing more remarkable music and are hopefully the quartet may release an album soon.
'UV Lights' is available to stream everywhere now via End Of The Trail Records.