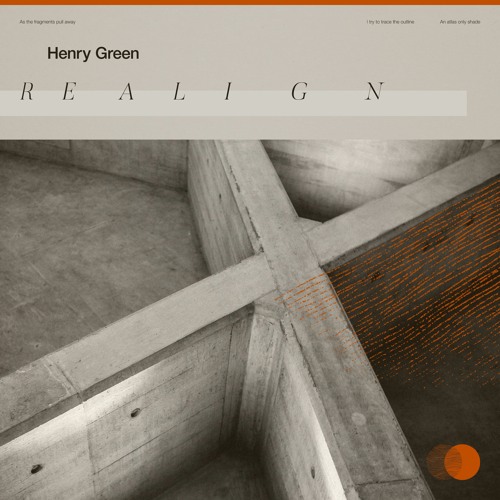 With the rise of Soundcloud and other music streaming platforms, creating and sharing music has become much more easy to make and access, Henry Green is the perfect example of this. Using a mix of natural acoustic sounds blended with soft electronics and synthesizers. This style is what has brought success to the Bristol based musician. His new single "Realign" is the perfect blend of a laid back Sunday playlist song. It reminds me of a song that would be on a long drive playlist.
Moving to a quiet home in the countryside Henry Green created a studio in his attic where he created this work. A soft vocal opens this piece of music which is instantly laced with the smooth electronic beat he is known for. Synthensizers are worked in throughout the verses as another effect to make you feel at ease and connected to the song, he was quoted as saying " I want the track to feel expansive and euphoric" and without a doubt he has accomplished this. it sounds like magic in your ears when listening in peace with headphones. All the elements blend together perfectly.
As the song builds up the vocals become more repetitive and the tempo keeps rising, the track really comes alive within the last minute, like an orchestra rising to the finale but with a calm tone. The music then begins to fade out to a silence. After listening a few times its very easy to just keep it on repeat and add it to a late night playlist.
Green's new album 'Half Light' is set for release on 12th June via Akira Records and he is also touring playing a few small dates round the UK and Europe early April. so if you wanna catch him live check the tour dates out.