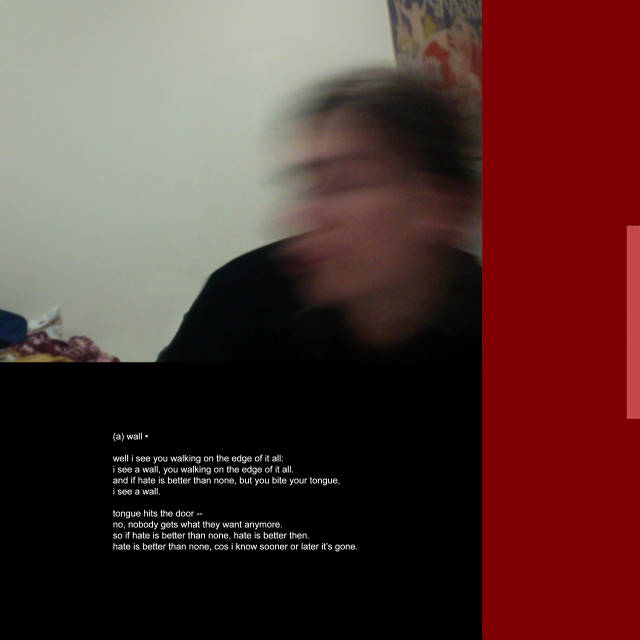 I invite you to slip into the super-sleek, smouldering, swirling, noir world of London-based singer-songwriter heka on her latest single '(a) wall'.
It's the perfect track for putting on in your headphones, sinking back into a comfy chair, and disappearing into two minutes 56 seconds of pure serenity.
Let the slow, melodic, swirling sound pour over you with the occasional burst of Jemima Coulter's sobering trumpet reminding you this feeling won't last forever.
It's not the longest track in the world, but '(a) wall' is dripping with iconography. heka's gentle, sometimes ethereal, vocal is perfectly matched by the delicate percussion tapping away in the background. Surely anything firmer from the kit would trample the mesmeric beauty of the track.
There's a superb talent to being able to create the kind of atmospheric sound captured on this track with the apparent use of so few instruments.
If nothing else, '(a) wall' is a deliciously well gathered reminder that sometimes in music less is more.
Speaking about the track recently heka (real name Francesca Brierley) said:
"I guess the song is an ode to anger. Not in an absolute sense but as the cathartic alternative to the numb powerlessness that can take over and swallow every other emotion when we find ourselves in a painful or shocking situation."
'(a) wall' comes from her upcoming EP '(a)' which I'm hoping is full to the brim of similarly drifting, immersive, avant-garde style music.