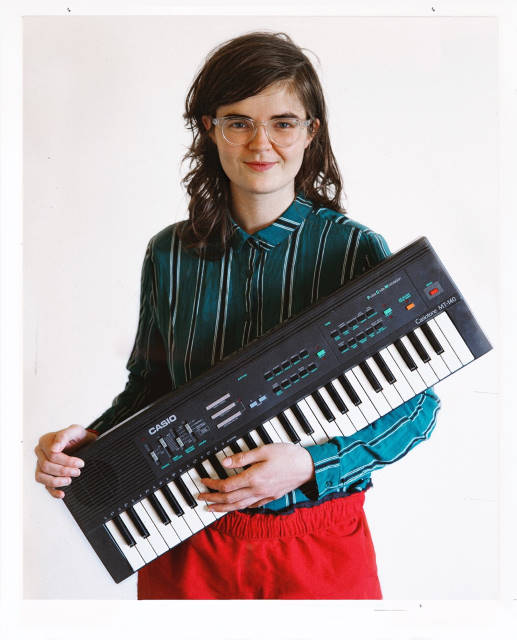 Hachiku, the project of Anika Ostendorf, returns with 'Bridging Visa B', the second single to be released from her upcoming debut album 'I'll Probably Be Asleep', out November 13th via Milk! Records.
'Bridging Visa B' is classic Hachiku for anyone who is familiar with her work. It's lo-fi with retro keys & drum beats and Ostendorf's tender, almost hushed vocal. The guitars seem more to the fore on this track though which brings some power to the song. There is an overriding sense of melancholy though that's best summed up with what the song is about, as Ostendorf explains:
"A Bridging Visa B is the visa that you need to apply for every time
you want to leave Australia while waiting for your permanent visa application to be processed. For me it represents the whole frustration of going through the quite intrusive visa application process and all the obnoxious government officials that think they have the right to ask you about your private business.
And I am super privileged as a white person from a Western country where I actually unfairly receive a very special immigrant treatment. I can't imagine how dehumanising this whole process must feel like being a refugee or person of colour. I'm lucky I ticked all the right boxes for them, it's outraging to think what power they have over you when you are in a desperate position."
Following on from the previous single and album title track 'I'll Probably Fall Asleep, 'Bridging Visa B' builds the excitement for the release of the record. And having been lucky enough to hear it myself, you should be excited!
Follow Hachiku on Facebook.
Morph