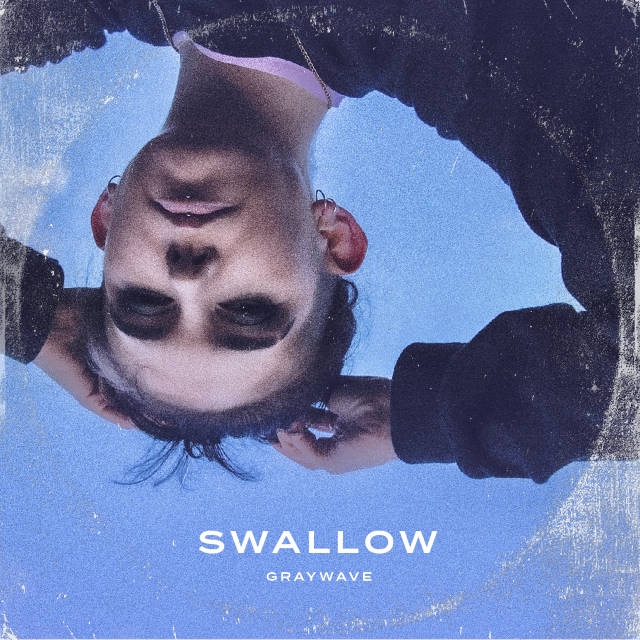 I have said it more than once but for me there is something magical in the first 10 to 20 seconds of a song. This is how long it takes for the music to get my attention, mesmerize me and make me fall in love. If I don't feel the immediate connection – I might like the track in the end, yet it will never have that special something that make some songs stand out in my book. Don't ask me how Graywave does it, but every time I sit down to review her new music, I truly and deeply fall in love with everything she makes. She is hands down one of the most innovative, interesting and unique artists on the Birmingham scene and it's surprising that she somehow escapes the limelight. By now, she should be on the cover of NME instead of yet another all male pop/rock band.
Released today, 'Swallow' is the third and last single from Graywave's upcoming EP titled 'Planetary Shift'. Well, one swallow apparently doesn't make a summer, but this one definitely can make you feel like it's already July, there is no pandemic and you are at the music festival surrounded by friends. All you have to do is to close your eyes.
"'Swallow' is about feeling a loss of control and losing trust within your own thoughts and actions" – said Jess in a recent interview. "It' s about the way I feel when something bad happens that is out of my control – I tend to still blame myself even when I am not at fault".
Strangely, my interpretation of the song is completely different. It reminds me of open spaces, freedom of being able to do what you want, literally fly over the problems and the monotony of life. The music is very atmospheric, ethereal, Jess' voice carries far, it is clear and full of resolve. Graywave is a master crafter of spacious, shoegaze, slightly gothic compositions. She could be compared to a young Lisa Gerrard or Elizabeth Frazer and it's hard not to see the similarities in the tones of their voices or in their skilful intonation. I know it is a massive compliment but there are only a few singers on our independent scene that can sing so well.
'Swallow' is probably my favourite song released by Graywave so far and it should be an opening track to the EP – it is a certified banger and has massive radio potential.
Despite her young age, Jess Webberley comes across as a very well defined artist – she has a fantastic voice, great ideas, she writes intelligent and engaging music that can be enjoyed by a wide group of listeners. At this stage, she only needs a little bit of luck to truly spread her wings.
A reviewer can give their honest opinion but the matter of the artists success lies largely with the public. Listen to her music, spread the word, share a link to her socials – a bit of support goes a long way. Without it, we wouldn't have Oasis, Leona Lewis or Dead Can Dance.