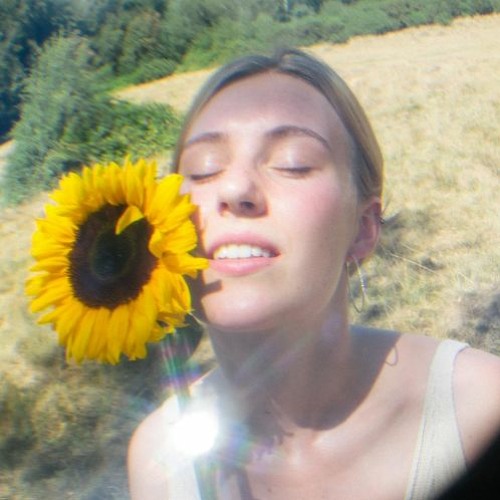 Genevieve Miles today releases her first new single in over a year in 'Magic Man'. The track is backed up by a B-side entitled 'Sad Song'.
'Magic Man' has a very different vibe to Miles' previous releases that were more on the indy-folk side. Here we have an almost experimental feel, a slightly lo-fi dance/bedroom pop track that is absolutely wonderful. It's an interesting change and one that definitely works.
Miles' pretty vocals sit well with the beats and synths as well as the distortion and effects on the track and the saxophone is simply devine.
Talking about the two songs Miles had the following to say:
"It's been a while since I've released music so I wanted to supply a double dose. These songs were written at a really sad time, grieving the end of a very special relationship. 'Sad Song' was written 2 days after the break up, it's so raw and I didn't think I'd ever show it to anyone. I was at the point where I literally couldn't imagine being able to function without that relationship/person. I wrote 'Magic Man' with my guitarist about a month later, it still comes from this really desperate place, just begging over and over 'is this what you wanted?' but there's a bit more hope there, which I love because, sometimes you've got to dance while you cry. I've learnt a lot since I released the last EP, I've found power in honesty, even though it can feel pretty scary, whether that's in my lyrics or telling the truth in what I want when in the studio. It feels so good to be screaming the truth about how I feel, and have a little boogie at the same time."
I've personally known Genevieve for about a couple of years now. The first time I saw her play was on an Indie Midlands show and I knew straight away she had star quality. Nothing has changed my mind since that day and 'Magic Man' shows a bravery in going away from a 'sound' that was already working for you. Jump on the bandwagon now as this young lady is heading to the top.
Follow Genevieve Miles on Facebook.
Morph