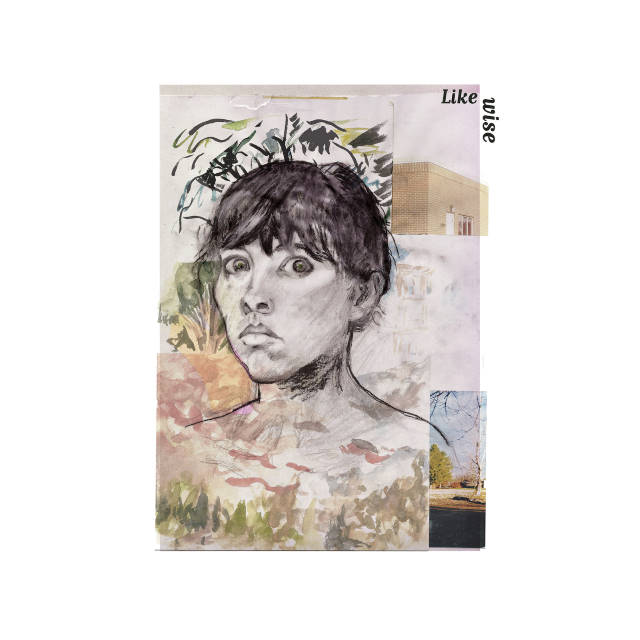 If you have any familiarity with her previous work then Frances Quinlan's voice is instantly recognisable. Be it with her band Hop Along, or a track from 'Likewise' her newly released solo album, her vocal immediately captures you with its unique and mesmerizing quality. Passionate to the point of breaking, Frances Quinlan's emotionally laden voice shines like a beacon in the dark.
There are eight new original songs (final track 'Carry The Zero' is a cover of Built To Spill's 1999 song) to listen to on 'Likewise'. Quinlan recorded the new album with fellow Hop Along bandmate Joe Reinhart. "Working with Joe on this made me able to better see that the guitar is just one vehicle… there are so many others to explore". According to the press release the album also features 'synthesizers, digital beats, harps, strings, and a wide variety of keyboards'.
A strong feature of Quinlan's songwriting is that her lyrics are anything but formulaic. Strong narratives preserve over the more 'normal' and accepted route of making verses rhyme etc. This is story telling with a musical accompaniment. Without Hop Along's 'rockier' sound the narrative is pushed to the front with room given to tell the tale.
'Likewise' is one of the first great records of 2020.
'Likewise' is out now on Saddle Creek.
Follow Frances Quinlan on Facebook.
Morph