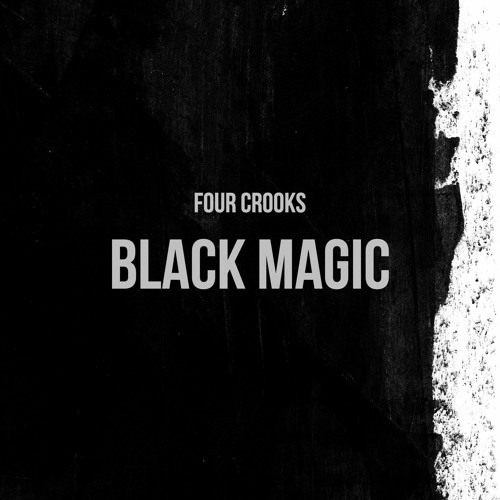 Four Crooks a four-piece Indie combo from the Telford area release a three track EP entitled 'Black Magic'.
A promising debut from these lads who have come up with a heady mixture of strong, solid indie-pop infused with a bit of blues and old fashioned rock n' roll.  Think later stage Black Keys with wider appeal.
Title track 'Black Magic' is a clean, catchy number, which in happier times would be a guaranteed indie club night dance floor filler!
'Feel Alright' is my personal favourite and the strongest of the three songs.  Great reverb guitar sound and a thumping bass line with clear vocals.  Simple but effective chorus, which does not fail in getting both of your feet tapping.
Closing Track 'Paranoia' is a bit darker and more serious, but still enticing and accessible to any audience. Instrumentals are impressive and the singer has a great strong voice. On this track, in particular he reminds me of Dave Gahan from Depeche Mode.
This EP has great indie-pop tunes equal in edginess and mass appeal.  It is a good, solid release and shows great promise and potential for this young band.
If they keep this up, who knows how far they could go.