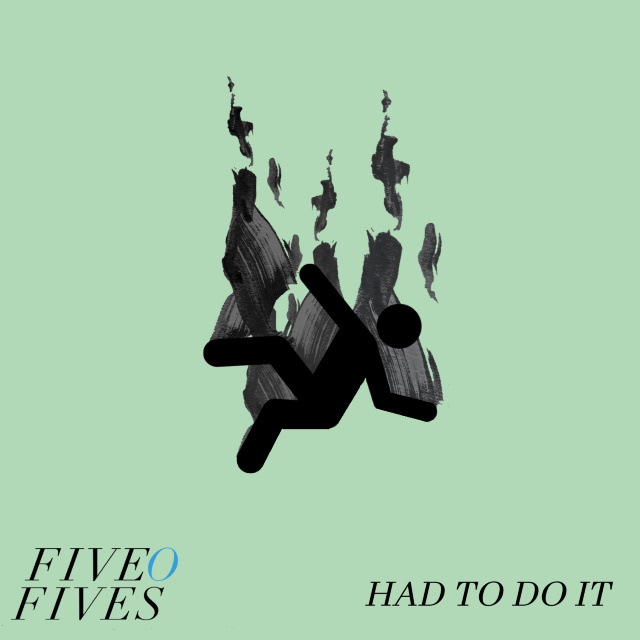 Indie Midlands managed Five O Fives today release their third and final single of 2021 in the form of 'Had To Do It'.
It's been a successful 12 months for the quartet of Alice Bloor (vocals/guitar), Andreas Mouzourides (guitar), Nico Pickard (bass) & Joel Faulkner (drums) since they released debut single 'Through The Darkness' back in late 2020. A number of gigs on the Birmingham music scene has seen them begin to grow a fan base whilst they've even received praise from the likes of actor and big music fan Robert Carlyle.
"An outpouring of frustration and pain,'Had To Do It' strikes on the feeling of dread when you know a relationship has run its course and the expiry date is nearing. The moment you deliver the painful news. 'Had To Do It' is about hurting someone and knowing you have to, it's for the best, but that doesn't mean it isn't painful."
That's the thoughts behind the latest single from the band themselves. And like previous single 'If You Won't Say It', the music continues on a darker theme than that of first 2021 release 'Something To Do'. Whilst not as atmospheric as 'If You Won't Say It', the driving guitars and pounding drums of the chorus really hit home.
I think it's fair to say Five O Fives are still a band finding their sound, after all, they've only really been around 12 months if you take out the 'Covid' times when they were unable to get together, play gigs etc. Hopefully going forward they will continue to give us more in this darker/moodier niche.
Look out for these guys as they continue to grow in 2022.
Gary Tibbs