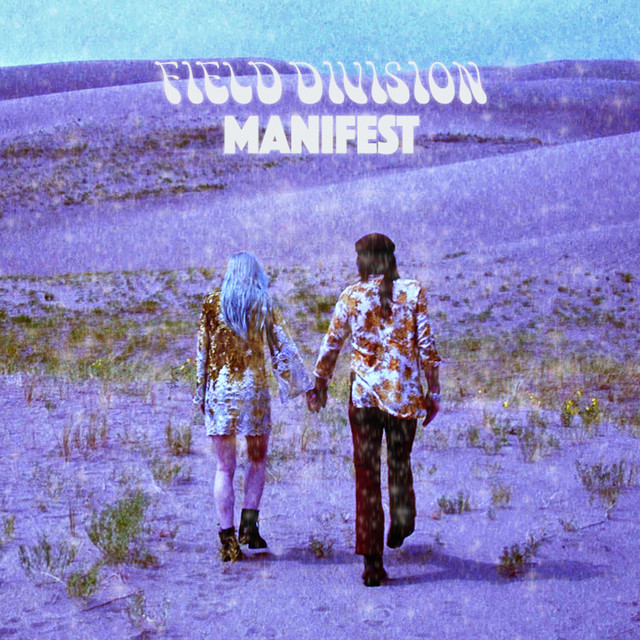 Field Division are a Texas psychedelic folk-rock and indie-pop duo, comprised of Evelyn Taylor and Nick Frampton.
'Manifest' is their newest single, which conjures up the reassuring, dreamy image of a night sky, full of stars filling the darkness. The ethereal sound effects and synth which populate this track between the laid back bass guitar and the duo's gorgeous singing evoked magical images in my mind. The swaying, laid-back drum beat help make this a great song for after dark, perhaps to listen to when you're winding down after a long day. Evelyn's voice particularly is soothing, working excellently with the rest of the track to create this beautiful song.
Speaking about 'Manifest', Evelyn says: "'Manifest' came to be in late 2019 as Nick and I recorded a live jam at home. He was on drums and I was on a vintage Yamaha keyboard when we landed on a mesmerizing 6/8 groove. It felt like the stars were aligning for us to create this song. We channeled that cosmic and ethereal energy to create a soundscape that was both dreamy and supportive of our vision on the theme of manifesting. The heaviness of the last year is felt in the melodies and vocal delivery, however the message is how positive thinking and self-awareness of your dreams can help you visualize the future you desire. The lyrics reflect a time when I was suffering from depression and what helped me was acknowledging that the way I direct my thoughts and energy is powerful."
Personally, I'm manifesting that this wonderful track gets the widespread attention which it truly deserves.