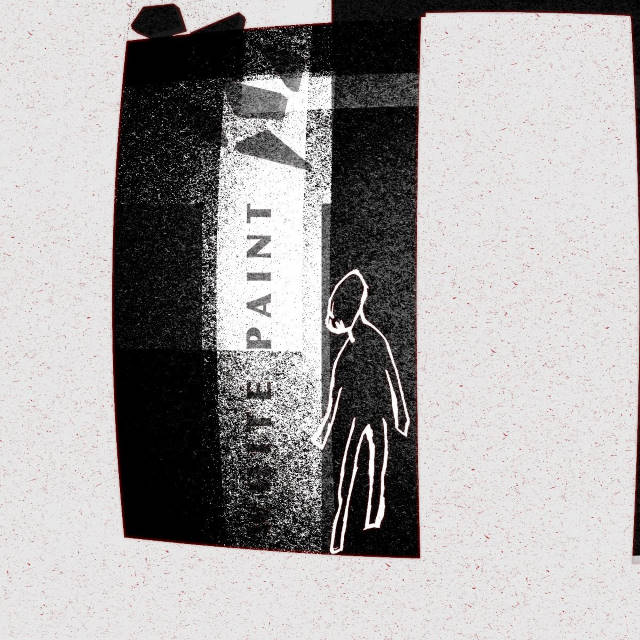 Like every band in the UK, the return (whisper it) of something approaching normality later this year cannot come quickly enough for alt-rockers Exhaler.
Liv Barlow, Brandon Robinson and Fred Ensor had launched their band in 2019 with three edgy, attention-grabbing singles that put them firmly in the heart of the alt-Birmingham scene alongside the likes of Hoopla Blue, The Cosmics and Cave Girl. Last summer's 'Organelle' was their only release of 2020, though, as the pandemic put the brakes on the head of steam they were building.
So their first effort of 2021, coming the day after the Government's plan to get us out of the latest lockdown, feels like a tantalising taste of a return to business as usual for the band. No more WhatsApp-ed voice notes for vocal ideas very soon, or midi files exchanged and worked on via email.
'White Paint' picks up the baton as though no time has passed at all. It's disjointed, angular alt-rock that builds around a brilliantly off-kilter Pixies-like guitar line, explodes into life with the crunch of Queens of the Stone Age, and then breaks down into beautiful picked guitar and vocals for the final minute, almost exhausted from the rush of adrenaline and power.
'White Paint' is one of a mass of songs they've written over the last few years as they set the tone for their first full record.
This could well be their year.