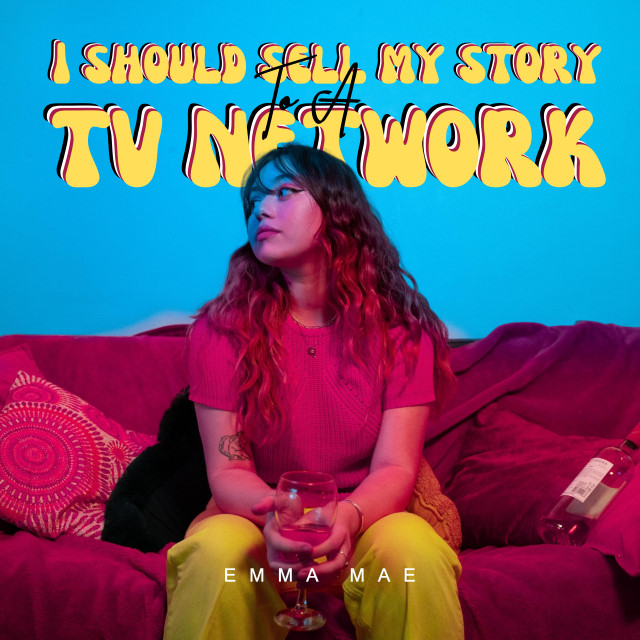 The pop mercenary Emma Mae blends comedic piano ballads and guitar music into a 'meme' of her own life in her latest single 'I Should Sell My Story To a TV Network'.
If one thing can be said about modern music, it's that sometimes it doesn't sound fun enough. Yet with the Wet Leg album on the horizon, as well as great artists like Emma Mae, it appears that the forgotten aspect of fun and enjoyment has been blasted straight back into the heart of Mae's song writing. 
Right off the bat, it's clear that pop music has taken the main grasp of the record as she explores both the ups and downs of her 'Sit-Com' life, from relationships to flat mates – she covers it all with a comedic twist! Speaking on the track Emma states how "This song was an excuse for me to meme my life to be honest, and it turned out to be really good, so here we are. The title, the lyrics, the video, it's all just funny, but I love it, and I hope everyone else does too." and its great to see how this vision has easily transposed itself empirically into the latest single.
'I Should Sell My Story To a TV Network' promises to be one of Emma Mae's landmark songs as she continues on her musical career, and for sure I wish her all the luck and success that will come her way.