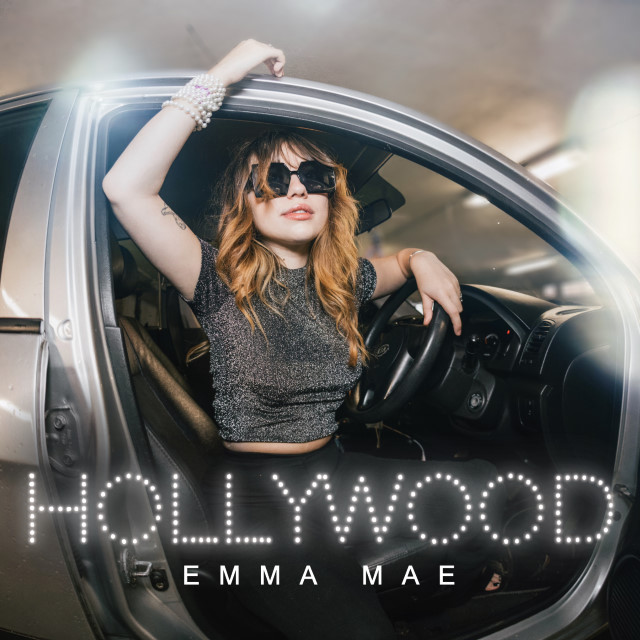 Emma Mae returns with her latest single 'Hollywood'
Indie/pop singer Emma Mae delivers her heartbreak anthem 'Hollywood' as the winter blues are upon us. The song is an emotional yet intimate ballad that allows Emma to speak about her own personal experiences which helps make it so unique. Emma is known for her explosive Bitchpop genre she created last year and 'Hollywood' is cooler than her fierier yet truthful material.
Originally from Leicester Emma's previously releases have been different to this song and they have gained her a position in the iTunes charts as well as on Midlands BBC radio stations, she is quickly making a name for herself by capturing the attention of industry professionals such as Spectrum Recordings which have given her the opportunity to advance her career in London.
'Hollywood' has elements of sadness which reminds me of how we all still feel about not being able to see loved ones this Christmas but also makes me feel chilly not just with the weather but with how this regretful yet beautiful sounding song sets the scene of being out in the snow with tears running down your face in a similar shape to an icicle. Emma expresses how blue she is and I sense that her heart may now be as cold as ice after what she has gone through. Her vocals are so raw and elegant making us want to sway along to the sweet but sorrowful rhythm. This song is full of passion and her honest words allow her to share her vulnerability with others on a subject that is relatable to the world.
The lyrics tell the story of how Hollywood made her feel like love is how it appears in the movies and how when you know he's the one everything is just perfect. Unfortunately in real life this isn't how it is and people turn out to not be who you think they are or you experience unrequited love and you feel disappointed and hurt, if they are not the right person for you. It's important you find a way to let go in order to be with someone better. We all hope for a fairy-tale ending and sometimes it happens if your lucky enough to find the right person but, in this case, it seems Emma didn't.
'Hollywood' shows us a more serious and mature side to Emma's music, something which is sure to help open more doors for her in the future. It also allows her music to be more chilled and relaxing to appeal to new audiences.
'Holllwood' is out December 16th.