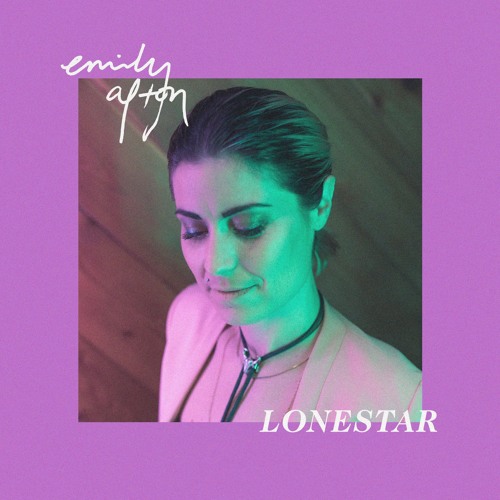 'Lonestar' is the new single by Emily Afton. It's a tender song about understanding identity and finding yourself.
Musically 'Lonestar' is a lush sweeping ballad. With it's ties to Texas and to beer, as you will read below, it's the kind of song you can picture someone on a stage singing in a desert bar that contains the same handful of regular locals every night. None of them really paying attention to the beautiful music coming from the stage. The performer finishes the song, gives a wistful sigh, and packs up ready to move on to the next town.
Afton's vocals are warm and touching and accompany the music perfectly. 'Lonestar' is a tad melancholic but stunning in it's sadness.
Talking about the track Afton had the following to say:
"This song is my queer love ballad of catharsis. I don't know exactly where it came from I know it was written sometime after my band had just returned from touring in Texas, where everyone was drinking Lonestar beer in the honky-tonks we went to (I had never had Lonestar before being raised in California). I remember feeling that feeling of "cool, this is gonna actually be a good song!" right away when I sang the first line to myself about: "I just wanna be Lonestar drinking in an old bar with you." It's not that it's such an amazing lyric or anything, but it just really conjured a genuine feeling within me which felt honest, similarly to how I had felt in those honky-tonks on tour.
When I wrote the song I think I was really digging to understand my queer identity, and nothing has changed since then. I am still digging, I am becoming myself. This song is written in the voice of a person who is singing to another person who they cant "have", which is an experience very familiar to queer people. The feeling of longing, often times before we "come out"… often times before it is "allowed"… and often times before we even understand what is happening within ourselves – is a place that is very rich with emotion and pain. Writing "Lonestar", I guess I was feeling tapped into my romantic queer girl heart, almost like looking down at my younger self from a bird's eye view".
Follow Emily Afton on Facebook.
Morph