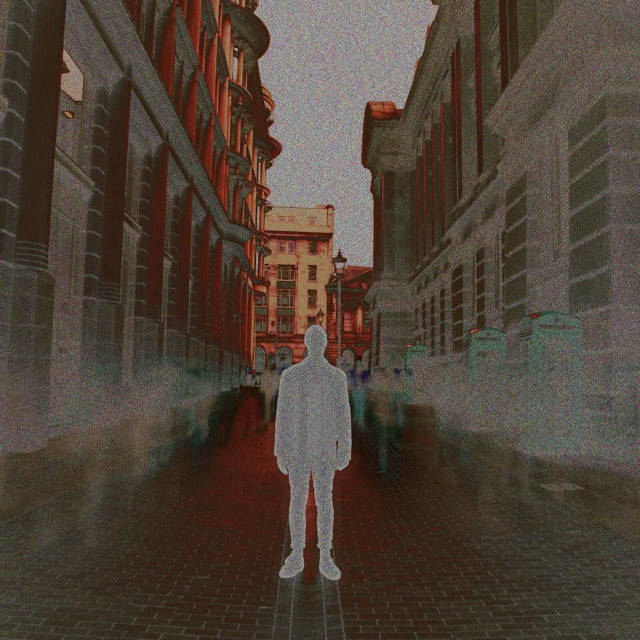 It will not be an exaggeration to say that "Thoughts and Prayers", a debut single from Birmingham based quartet DOXA, nearly didn't see the light of the day. It took the band almost a year and a half to make it and there was a myriad of personal problems to overcome as well before the song was ready to be released. Was it worth the wait? A million times yes.
DOXA are not debutantes. This art rock/progressive psychedelia 4 piece was born from the ashes of the mighty Mothers Earth Experiment. Mark Roberts, MME lead singer and guitarist is still at the helm, joined this time by Jackson Younger (guitar), Jordan Christodoulou (bass, vocals) and Reece Greenfield (drums, vocals). The song came out on March 27th and it was recorded and mixed by the band with the assistance from Steve Reddan and Aaron Thompson at the ARC Studios, Edgebaston in Birmingham. Aaron Thompson also contributed keys on the track.
"Thoughts and Prayers" was written as a response to New Zealand mosque shooting and deals with themes of radicalisation and social alienation. It is a pure sonic assault – full of tempo changes, fuzzed guitars and crazy rhythms. It is six minutes long – but this is not a pop record. This is ART.
If this song is any indicator of what can be expected from DOXA in the future, fans of prog rock can rest assured – their beloved genre is safe, sound and very much alive. And they will love this little masterpiece as it is up there with King Crimson, Van Der Graaf Generator and early Yes or Genesis. Big names we know, but DOXA easily can fill the biggest pair of prog boots. We only hope they will be properly appreciated by the wider audience.