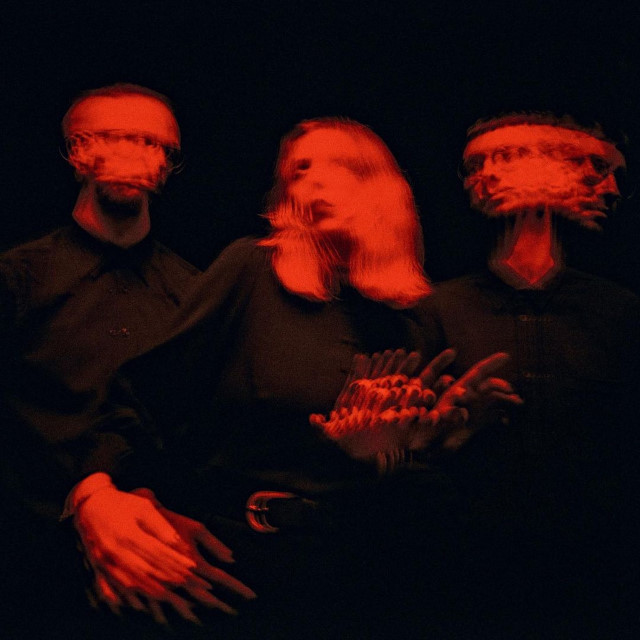 Dlina Volny drop new album 'Dazed'
Belarus based post-punk band Dlina Volny release their brand new album 'Dazed'. The band offers dark yet magical disco beats as well as fresh and original words. Dlina Volny formed in 2016 and have been working hard since then to develop their sound to make incredible music.
In the beginning the band felt nothing was really working so they decided to experiment with a duller genre. In a short space of time Dlina Volny recorded four songs which became their first release and they then went on to release an EP called 'Neizmerima' in 2016 and a full length album named 'Mechty' in 2018. Now in the present day we have the long awaited second album 'Dazed'.
The trio apply machine sounding rhythms and old fashioned sequences alongside grungy basslines to emphasise the feeling of darkness. The music reminds of me of getting drenched in a heavy downpour of rain as I walked back to the train station from University, getting splashed by the many cars driving past. The album is based on fear, love and rebellion as they continue to live in a post-soviet reality.
The songs on the record have quirky yet funky futuristic instrumentals to them which I feel are quite different for this style of music. Some of the tracks are more mellow than others and this helps them to be unique and are sure to make you want to either jump about or sway along.
The opening song and title track 'Dazed' makes me think of going back in time with the long instrumental sounding groovy and sci-fi-esque. I feel the song represents not being able to think straight after a bad experience or the realisation of being under pressure and not being able to perform as well as you usually can. The vocals sound mesmerising on this track, it sounds so smooth it could send me to sleep. The second tune 'I'm Not Allowed' stinks of rebellion as it hints that we're not allowed to do what we want, the song seems cheery and upbeat which makes this song really enjoyable to listen to, the song also explores another side to the vocals as it makes them sound raw, deep and meaningful.
'Do It' is another chilled song with soft pop melodies, it suggests the meaning of just doing what you want and ignoring being told what to do. The hit single sounds bouncy, jagged and full of free spirit which helps bring the tune to life. The message is clear in the lyrics do what makes you happy because being miserable is not fun. Finally, the closing track 'Tomorrow' is one that starts off slow and taint but then builds up making it speedier and more energetic. My impression of the definition of the song is that tomorrow is a brand new day and that regardless of how bad your day may be there will always be a fresh start in the morning to come. Tomorrow is not promised to anyone and it is important to love one another and cherish each day.
Here at Indie Midlands we hope that Dlina Volny creates more fantastic music like this album and I personally think this band is one to watch in the near future.
'Dazed' is available to stream now via Italians Do It Better.