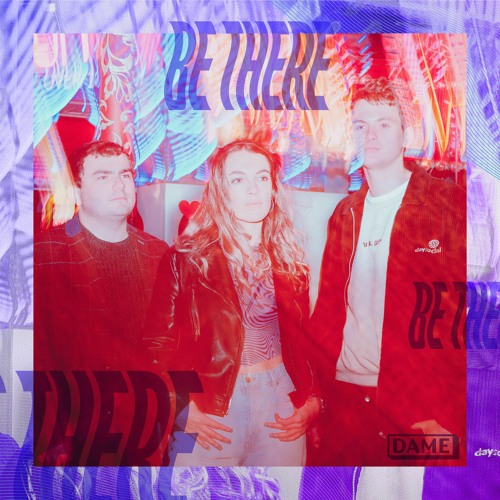 'Be There' is the latest offering from British "Alt" pop band DAME. Returning to releasing new music for the first time since 2021's 'Bite', DAME have continued to produce high quality pop music.
'Be There', perhaps as the title signifies, offers a flirtatious, romantic approach to lustful songwriting as the lyricisms explore a hopeful – yet so hopeless – scenario of two lovers being unsure of who will make the first move. These beautiful images are so fittingly entwined with rhythmic, melodic and soft backline parts. The drums in particular offer a spacious, yet direct approach to the song, yet it is in the multiple waves of synthetic sound where the song really begins to take off into a silky work of art.
Despite pitching itself as an alternative party anthem, I do somewhat struggle to see just how alternative and anthemic the song really is. Generally speaking, the track can be considered very mainstream and would not look out of place on Radio 1, as opposed to a more niche discography showcase.
All in all, the track is a great example of how modern synthesis can be beautifully showcased into pop music. DAME, as an addition to anyone's playlist, would definitely not be a wasted choice. The band crafts sensational, authentic, music for indie pop lovers and it will be interesting to see how the band grow and develop.