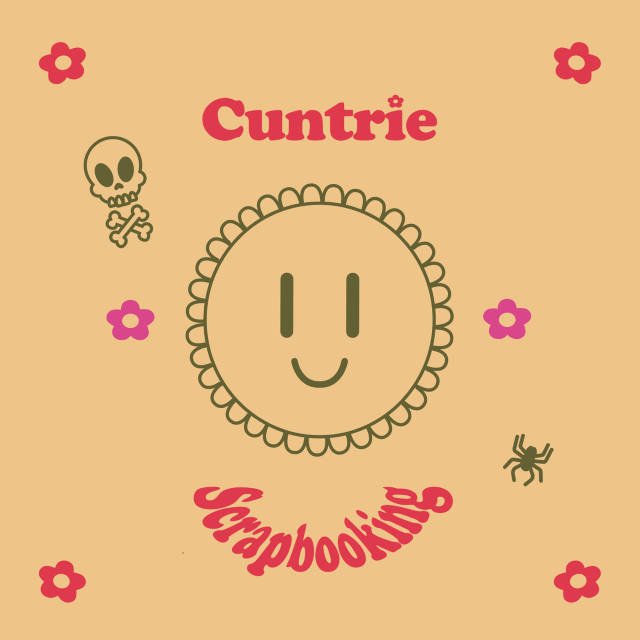 Ebba Gustafsson Ågren is a titan of work. It's almost impossible to be involved in so many projects without cutting on sleep. She is a photographer and filmmaker, runs a successful creative agency (Feverish  Club) representing other artists. She is also part of popular indie act Wy (you may remember their single "In Bloom") with whom she released two albums and currently works on a third record.
Among all this, Ebba found time to issue her solo EP under the name of Cuntrie. And can we just bluntly say – what a debut it is! Four tracks only but a whole universe of raw emotions, telling intimate stories and complex, structured music that is both artistic and radio friendly.
"I've wanted to challenge myself in terms of producing and writing for a while now and this is the result of that." – explains Ebba and it is hard not to agree with her. It takes guts to open up emotionally and tackle personal stories such as death of a pet ("Hamster Cancer") or childhood insomnia ("Spider"). To some it may be insignificant and petty but these are valid fragments of every day life and it's refreshing to have a record dedicated to that. Not every release has to deal with huge political themes or monumental complex issues of human history. Sometimes it is just as important to address the most intimate situations.
Musically 'Scrapbooking' is a delicious mix of ambient, lo-fi electronica, pop melodies with loops, machine drum beats and ethereal vocals. Cuntrie places herself somewhere between Hope Sandoval (Mazzy Star/Warm Inventions) and Tahliah Debrett Barnett (FKA Twigs) and her voice is soothing, quiet and warm. The whole EP feels like a sleep over at your best friends where you can unwind, be at your most authentic self and just talk.
It is a very honest, direct and intimate record. It may not take the charts by storm but it can appeal to a large group of music fans – from those who seek artistic and innovative records to people who simply enjoy a good melody of a pop song.
I know it may sound a bit strange but 'Scrapbooking' is a record that has the aura and feeling of nostalgia that I only could sense on Kent's releases suchas "Isola". Don't ask me why since Kent and Cuntrie are worlds apart musically but somehow that strange intimate longing entwined in the music is present. Maybe it is something Swedish artists excel at – capturing that eerie atmosphere and feelings you can barely name. But there it is.
I like how 2020 begins. More music like this please.
Full five stars or väl godkänt (pass with distinction).
Malicia Dabrowicz (Vanadian Avenue)