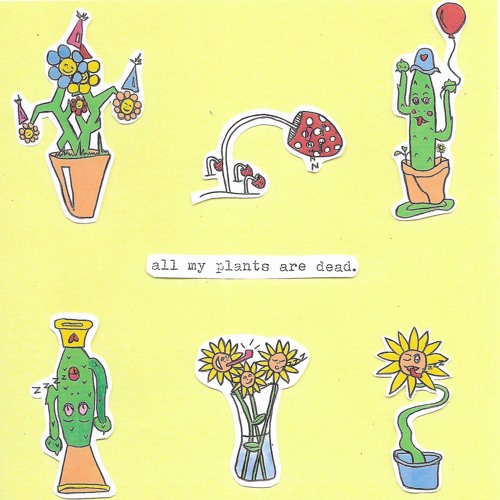 Shoegaze rockers, Crush are Manchester's best kept secret. Founded at the beginning of 2017, the quartet is now well established in the North of England, able to sell out some of the biggest venues in the region. However, they are still to be discovered in other parts of the country and it seems like their new single could be their ticket to a wider recognition.
Initially 'All My Plants Are Dead' was supposed to be released at the beginning of April, but it got pushed back to 1st of May, due to the pandemic and the entire music business coming to a full stop. A significant delay could prove harmful to any release, but Crush don't have to be afraid. 'All My Plants Are Dead' hasn't lost a single sparkle and is high up on our lists of singles of the year. And we are not even half way through 2020 yet.
The new single is a mesmerizing indie/pop four and a half minute anthem, full of vibrating harmonies, fuzzed guitars and an electric bass line. Add the ethereal voice of Amber (Crush lead singer) to the mix and you have worthy replacements to the magnificent The Sundays. If they haven't been introduced to Lammo before, it's time he listened to their music. We are sure – he will absolutely love them.
Once the restrictions are eased and gigs are once again a normal part of our lives, make sure you travel to the Kingdom of Mancunia to see Crush play. They will be gracing the stage at Gullivers (Northern Quarter) on September 16th alongside MYTBE. And if we are really, really lucky, they might pay Birmingham a visit sometime soon as well.
Julia Pellow