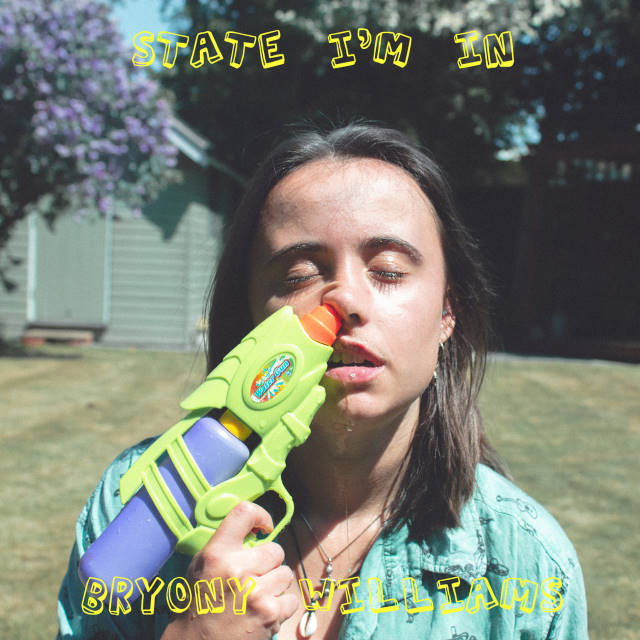 Wolverhampton based Bryony Williams' follow up to her critically acclaimed 2018 EP 'Conscious' comes in the form of her latest EP, 'State I'm In'. Williams has been showcasing this, her third release, in the form of a trio of singles, 'Dive', 'Knockin' and 'I Can Be'.
Williams herself describes her latest EP as "exactly what it says on the tin" and "honest, coming-of-age, even somewhat comical. Here I am, Bryony in 2020, exploring what it is to be vulnerable, genuine and self-assuring".
This candid musical snapshot assessment of her life takes a rather lugubrious path in the haunting and beautifully ethereal 'Dive'. However, if 'Dive' is a somewhat melancholic take on her life at present, then 'I Can Be' is an altogether more uplifting evaluation. By comparison, the third single on the EP, 'Knockin', delivers a different style again to fully deliver a picture of Williams' wonderful versatility. Stomping drums drive away underneath a vocal performance reminiscent of early Blondie.
Although 'State I'm In' feels like a very frank take on her life at present, in a difficult year this body of work feels like another well-thought-out collection from an extremely talented singer-songwriter.