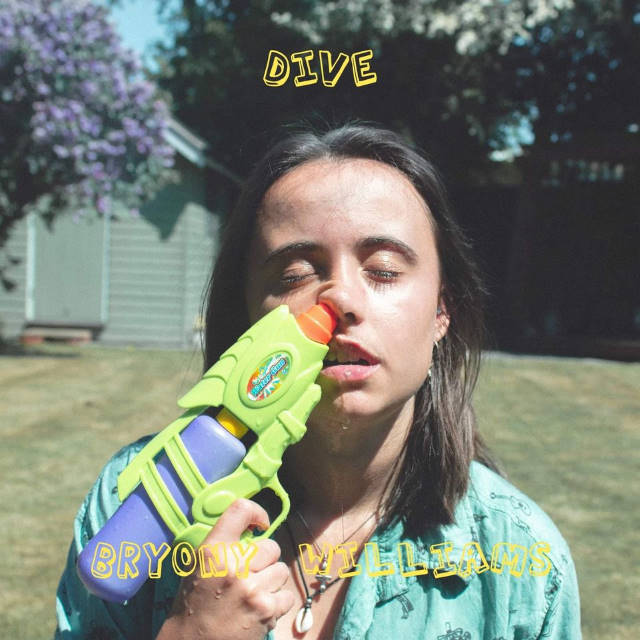 Now then. This was unexpected.
The first two singles from Bryony Williams's upcoming 'State I'm In' EP were a one-two power-punch blast of guitar-driven euphoria.
'Dive' – the final single before the EP drops on 30th October – is the comedown after the three-day festival binge.
It's tender and stripped back: grand piano, violin, haunting Apparat-inspired guitar, and pedal steel from Matt Allright (yes, the Matt Allwright from off the telly, of The One Show and Rogue Traders fame. Something else that's unexpected in this beautiful track).
Bryony says she wrote 'Dive' after returning home from a three-month backpacking adventure, and this psychological and physical shift from one world into another seems to leak into every note. It sounds like a musical decompression, a return from a deep-sea dive into cool fresh air. She's saying goodbye to someone, clearing the decks and preparing to start afresh.
Dive in the deep end
And learn to swim
It's hard to know
When to give in
It's exhilarating when you're blind-sided by an artist in this way. When you think you know what to expect but the rug is pulled sharply from beneath you. It shows the confidence that Bryony Williams has in her art and her songwriting right now and bodes well for the 'State I'm In' EP, and the debut album that hopefully won't be too long after it.
'Dive' is released on 2 October on Beth Shalom Records, with the EP following on 30 October on limited-edition coloured vinyl and accompanied by the critically-acclaimed 2018 EP, 'Conscious'.