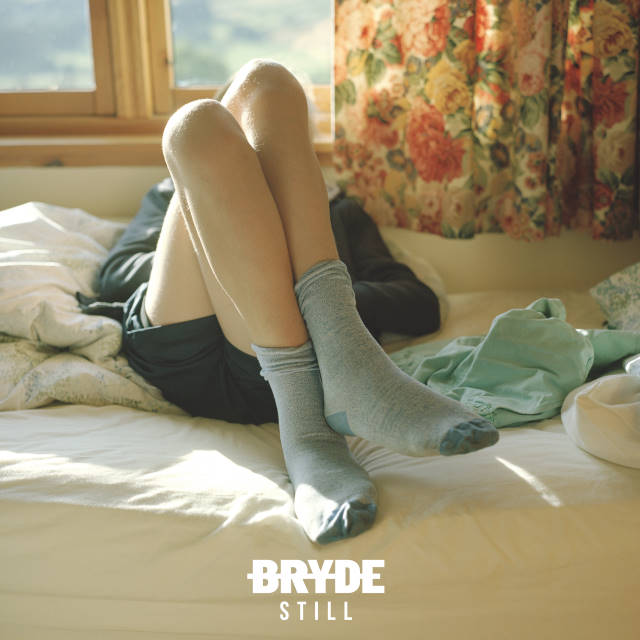 Bryde releases new album 'Still'
Sophisticated pop singer/songwriter Bryde brings sweet sultry melodies to her latest record 'Still.' The highly anticipated album follows on from her recent single release 'Algorithms' which helped set the tone as to what we can expect from Bryde on this record.
Bryde, aka Sarah Howells, emerged on the music scene under this persona back in 2016 and has since then continued to experiment and develop her style and sound to help her create music that showcases her outstanding vocals. Bryde has already released two incredible albums 'The Volume of Things' (2020) and 'Like An Island' (2018) and following this she has received media coverage from Clash, Pitchfork, The Sunday Times and many more who feel that Bryde is one to watch in the future due to her remarkable potential.
The songs on the new album are raw, elegant and simple. The harmonies are quiet and mellow sounding which help bring a fresh cool breeze to this hot summer. The album also gives us notes of blues and soul that send chills through our spines and bring warmth to our hearts, Bryde shows us her easy going laid back nature through the songs on this incredible record.
The music Bryde creates makes you feel calm and relaxed as we hear gentle melancholic sounds that make you feel calm and at ease if you're having a bad day. The tracks are beautifully put together as they are full of emotion and passion that help bring joy and positivity to your life. Dreamy guitar riffs combine with heavy drumbeats to bring luscious sounds and a feeling of joy via the music.
The lyrics she writes are calming, truthful and meaningful as during the pandemic, and even before then, we have all had difficult times and it is good to let it all out and using music to be expressive is the best way to help you feel at peace with yourself. 'Still' unleashes deep views on society with the feeling of being trapped and exploring preconceptions of the world that allows Bryde to be vulnerable and honest on life experiences and the theme of love.
'Still' is full of romcom cliches and fantasies as we are taken on a mind blowing ride that celebrates the importance of love but also gets rid of any negative pre-consumptions of what love is and what it can and should be. Many of the songs on the album glorify the idea of being infatuated with someone, the heaviness of the drama and the pain of love that needed to be explored. Bryde pours her whole heart into this record as it is all real life stories which make it unique but will also draw people in more.
Bryde's vocals throughout the album are magnificent as we hear silky smooth harmonies that bring soothing and happy vibes. The delicate innocent notes will draw people in so much that you can hear a pin drop in a room, which is how stunning the vocals are. The pace of Bryde's songs may be a slow burner but her satisfying yet impressive vocal range will make you sway along to the jazzy rhythms whilst feeling chilled.
One of the songs I enjoyed most off the album is 'Algorithms' as it is based on online dating and how Bryde expresses feelings of both hope and disappointment as she seeks to find the one but also discovers that not everyone is who they say they are. It is hard dating online as it can lead to feeling a mixture of emotions including confusion on who to choose in order to keep your heart and mind protected. You sometimes can't win when it comes to finding love as whatever you do it can go either way, getting hurt or feeling over the moon. This track emerges gentle and uses upbeat harmonies to emphasise vulnerability, positive vibes and to help us understand the meaning of the song. It will be relatable to others who are also looking for love. The honest lyrics will open listeners eyes to the reality of dating.
Another song I really enjoyed was 'Hill I'm Dying On' as it emphasises heart-breaking moments in life. The track really captures sadness as it is raw and intimate as Bryde tells the story of losing love and how difficult it is for her to deal with. Sounds of melancholy and sweet melodies shine through alongside her mesmerising vocals as she opens up about a sore subject.
Indie Midlands are excited to hear more music from Bryde in the near future as we really enjoy the calmness & beauty she brings to her music.
'Still' is out now via Easy Life Records.