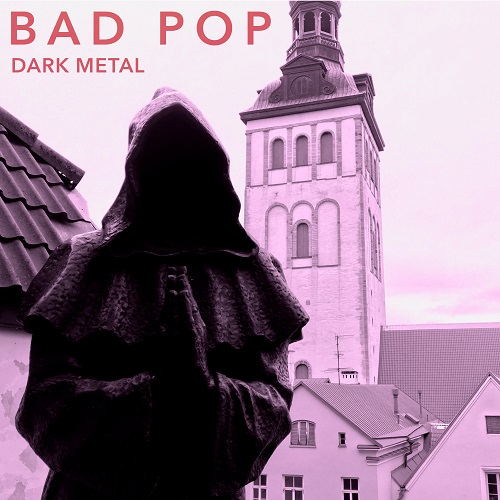 Canadian trio Bad Pop are back with brand new EP 'Dark Metal' through Killing Moon Records. Recorded partly prior to lockdown and finished throughout, the EP could be argued as a response to humankind and the lockdown that the whole world faced. Aggressive and slightly political in places, the new EP is definitely up there with the band's strongest releases to date.
"Dark Metal is a hard hitting, jangly, punk rock record built to wake you up with a slap in the face. Lyrically it's cynical, and sarcastic. It's confrontational in a 'tongue and cheek' kind of way, always with a smirk as it confidently struts with a swagger" – Chris Connelly
"Having a pandemic and lockdown really shaped these songs in unexpected ways. Normally we'd make a record by going into the studio and recording a bunch of songs that we had rehearsed, then we'd release them in a timely manner that coincided with live dates. There was always a strict timeline and schedule that was followed. None of that happened this time, we were able to sit with the songs and let them breathe and experiment more" – Chris Connelly
If you're into music in the same vein as My Bloody Valentine, Smashing Pumpkins and grunge bands of the 90s, this release is definitely for you.