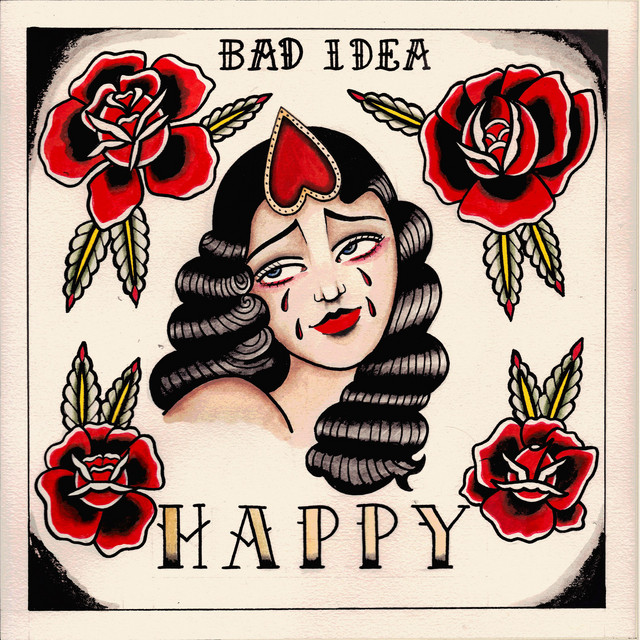 Leeds-based Bad Idea recently released their new single 'Happy'.
'Happy' is a dreamy lo-fi number that will get you swaying along with it's charm. The sad vocals of Sarah Sefton belie the song's title but add a heart-grabbing feel to the track. The song is full of sad beauty. A melancholic triumph that rises up towards the end of the track and musically threatens to veer completely out of control. The lush hooks will draw you in from the off.
Talking about the song Sefton had the following to say:
"Although the tone of the song seems to contrast with its emotions, Happy is actually a song about feeling good. I can imagine that a lot of people, as well as ourselves have been stuck in a rut this past year or so – so the appearance of positive thoughts during all of this stillness and contemplation come as a shock. Songwriting is what we've been left with this year, and Happy encapsulates that sense of meditation and catharsis that we've been unable to unleash onstage."
'Happy' is my first taste of Bad Idea, but this song is so magnificent it's left me wanting to hear more.
Follow Bad Idea on Facebook.
Morph