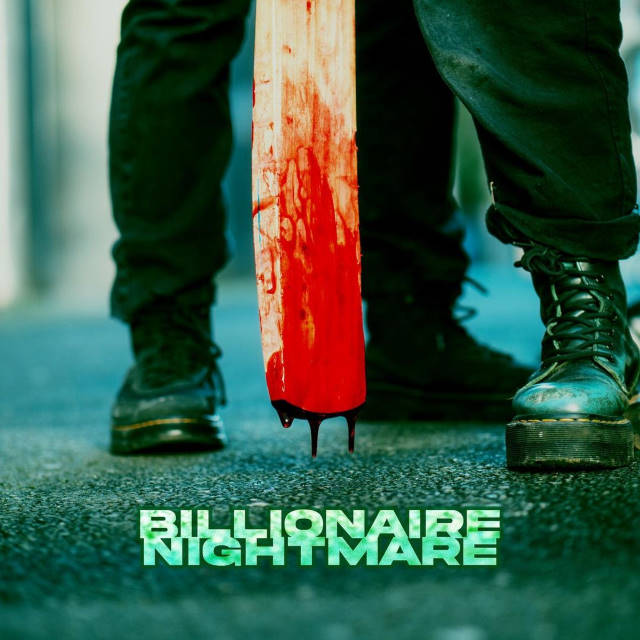 Leeds-based trio Artio are back with a fiercely unique & rebellious single 'Billionaire Nightmare'.
After years of crafting a strong sound and an even stronger foundation of support in West Yorkshire, Artio are hitting out again with new single 'Billionaire Nightmare'. Delivering a sound which is reminiscent of modern Bring Me The Horizon with tinges of Chvrches thrown in there for good measure.
Crackling quickly into life with Hol Brazil's shimmering vocal emerging out of the band's glistening, treacle-like, unique dark pop sound. 'Billionaire Nightmare' grips you by the shirt and doesn't let go.
The hook kicks in like a bomb blast and continues to hammer away throughout. Like a protest march sweeping you up on a journey of rebellious lyrics and driving basslines. Until it recedes again, and you're left in its wake surrounded by metaphorical dust and a newfound sense of nonconformity.
The band have said the new single: "is about using your uniqueness to derail a system that was designed to defeat you. It's about being different, whether that means bending the rules of gender, fashion, beauty, masculinity, femininity, or sexuality."
It's one of those tracks which is especially tough to listen to in the current climate. Because I'd love nothing more than to hear it smashing away in a live setting. Lucky, then, that Artio have a host of performances lined up this year to catch this monster being trucked out live and unadulterated. Including a co-headline slot at the Sunflower Lounge alongside Graywave for Indie Midlands in September.
'Billionaire Nightmare' comes off the back of the three-piece's incredible introductory EP 'Sedative' which attracted acclaim from media outlets countrywide, including the likes of BBC Introducing.
With a tenacious following and a message as pure as their sound is dark I, for one, am tipping Artio to do great things in 2021.
You can purchase tickets for Artio's co-headline show at The Sunflower Lounge with Graywave on September 12th here.