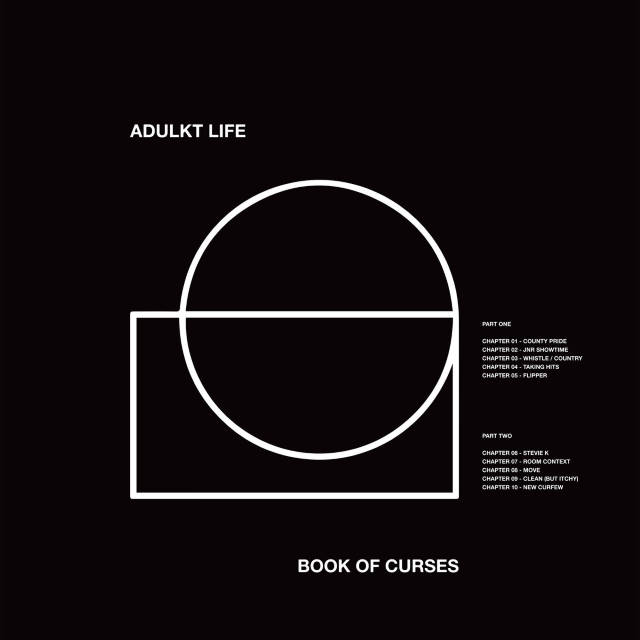 Ready to burst onto the punk and art punk scene with their debut album, 'Book of Curses', coming out tomorrow on What's Your Rupture, UK four-piece 'Adulkt Life' have been teasing us with tasters of the raw, determined compilation that is coming.
'JNR showtime', my personal favourite of the group's recent singles, offers no apologies in tackling the pain surrounding child abuse, with nothing but energy and anguish. Slightly poetic lyrics like "why would you let this shit carry on" that feel ripped straight out of a pained diary extract are breathed over trashy, buzzsaw guitars and aggressive drums.
The track eases you in with a funky bassline that feels like a fitting homage to Chris Rowley's past days in Huggy Bear, the UK's answer to Riot Grrrl. Don't be fooled, however, as you are quickly transported into feelings of chaos, fear, and vengeance with the ear-splitting distortion and power.
Comprised of two Male Bonding ex members, John Arthur Webb and Kevin Hendrick, the band's noise rock influences are beyond evident. Add to the already rousing mix of musicians drummer Sonny Barrett, and you have the answer to inquisitive, uncompromised punk in the age of uncertainty and unrest.
Fuelled on interrogation and a mix of high energy influences, you should be beyond excited to see what this band brings to the scene as they continue to lean into each other's ideas.