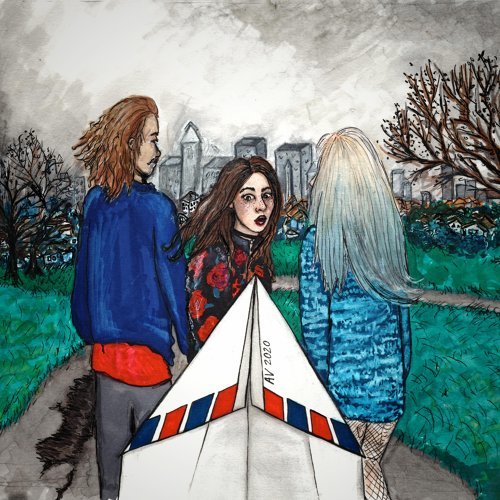 'Sad Events Reoccur' is the new single by the Paris/London three-piece A VOID. The song is split over two separate parts though they seamlessly intertwine. 'Sad Events Reoccur' doesn't fit into the typical verse/chorus aesthetic and is all the better for this. It's almost like Prog Grunge. With each listen the song(s) make different influences apparent.
'Sad Events Reoccur' Part One begins with the wistful jangle of guitars before the Sonic Youth-isms kick in. Vocalist/guitarist Camille Alexander's voice sounds like a schizoid PJ Harvey as it glides from softly spoken whispers to full on screams. Part one then drifts into part two with a guitar passage that's reminiscent of Gish-era Smashing Pumpkins. Part Two is where the song really takes flight.
'Sad Events Reoccur' (parts 1 & 2 combined) has the epic nature of side two of Jane's Addiction's 'Ritual de lo Habitual' mixed with the guitar sounds of Sonic Youth. There is something so very familiar about A VOID but also so refreshingly vibrant and new.