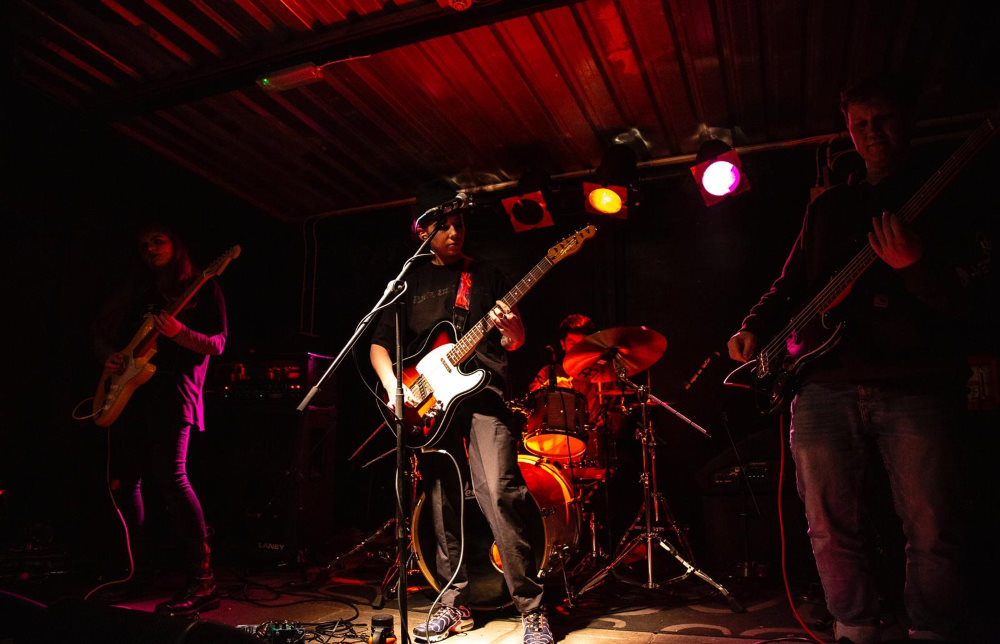 Graywave
Dead Wax
Review by Jed Zed
Photos by Kayla May
I still cannot believe that I am actually sitting in a venue, watching live music performed in person. So here we have it, the first (socially distanced) Indie Midlands gig of 2021.
Opening tonight is Coventry-based musician Richard Wilson aka EGO DIVE. A solo project born out of the turmoil of the last year, you would be hard pushed to recognise this as a debut solo performance for the singer-songwriter. Beginning confidently with his latest release 'One Moment', the crowd is silent as Wilson delivers a captivating, stripped back rendition of the single.
From this, Wilson goes on to provide a cracking set of original material cut with a couple of covers. A particular highlight was a new track the singer-songwriter demoed called 'Fire In Your Head'; demonstrating his clear vocal talents and writing ability. I look forward to seeing what EGO DIVE does next.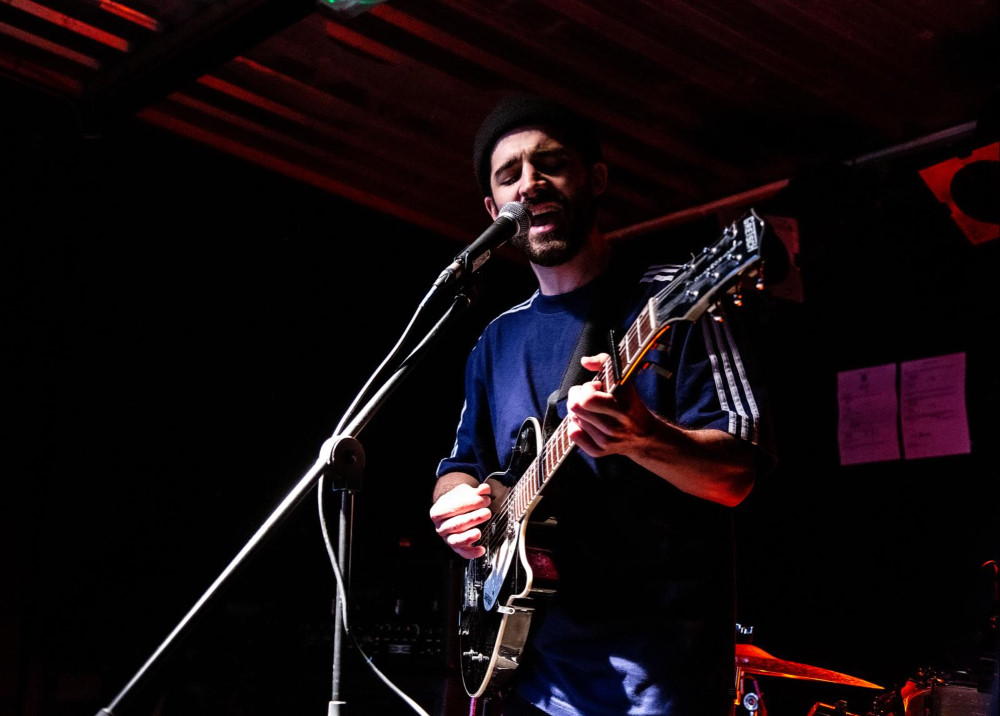 Next on tonight's roster is Five O Fives, Indie Midlands' own four piece indie rock band. Pulling through some minor technical difficulties, they make a confident start with heavy drums and the soft vocal talents of Alice Bloor. This was much to the liking of the crowd, who's positive reactions inspired increasing confidence in the band in the build up to their released material, 'Through the Darkness' and 'Something to Do'.
What makes this band really stand out is the sense of comradery. Occasionally you can catch shared looks and smiles throughout the performance. It's exactly what you want to see in a band, having a real passion for and enjoying what they do. It was also very surprising considering that this is a new line up for the band, with two new members taking to the stage. A polished and well synced exhibition of Birmingham based indie rock.
Anticipation builds as we await tonight's headline. Howls and shouts chant 'Graywave' as Jess Webberley takes to the stage with a full band behind her.
Opening with new releases from the 'Planetary Shift' EP, we are swept straight in by an ethereal wall of noise; a combination of heavy drums, reverberating guitar and Webberley's calm, slightly eerie vocal that pierces through it all. As we move on from back to back bangers 'Like Heaven' and 'Dreaming', a short pause is taken to introduce the band; Debbie on guitar, Zak on drums and Joe on Bass; though this time is filled with yet more chants from the excitable crowd who are eager to hear more.
At this point we move on to my personal favourite from the EP, 'Swallow'. This track feels as if it leans slightly away from the lofi sound that characterises earlier releases and steps more into the realm of a cross between modern shoegaze and indie rock. Yet again, Webberley's honest raw vocal leads strongly, with impressive range and control. I love how punchy the track is, striking hard in the chorus.
Considering I was expecting a solo performance, it was very exciting to see a full band. My final comment from seeing this is that Graywave deserves a bigger stage and that I am fortunate to have been at this gig and see this artist at this point in their career.
I cannot imagine how surreal it must be for all the performers tonight to perform in front of a full crowd again. Also, big shout out to Morph and everyone at Indie Midlands who has made this possible. Till the next one!