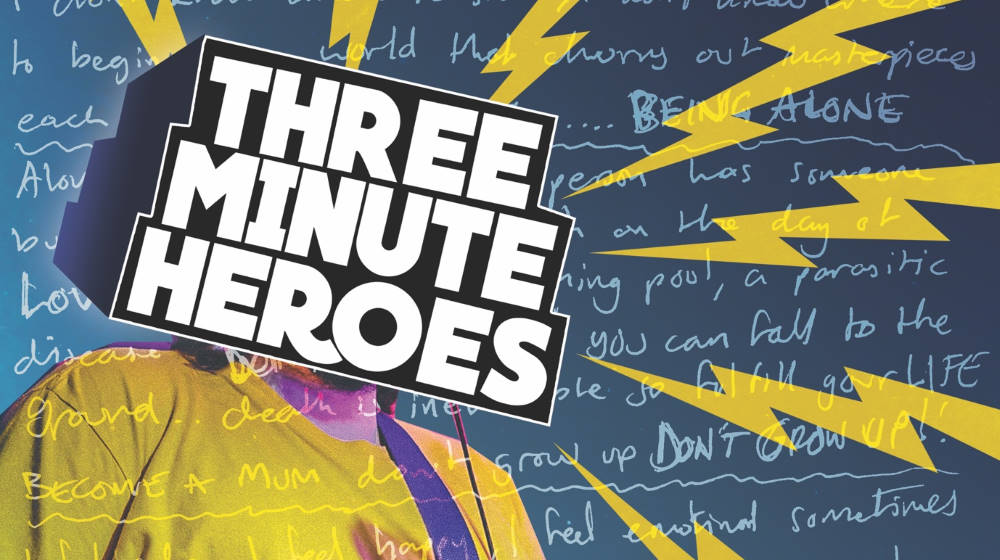 'To become a Three Minute Hero all you have to do is listen'
Three Minute Heroes – Volume 2 with interviews.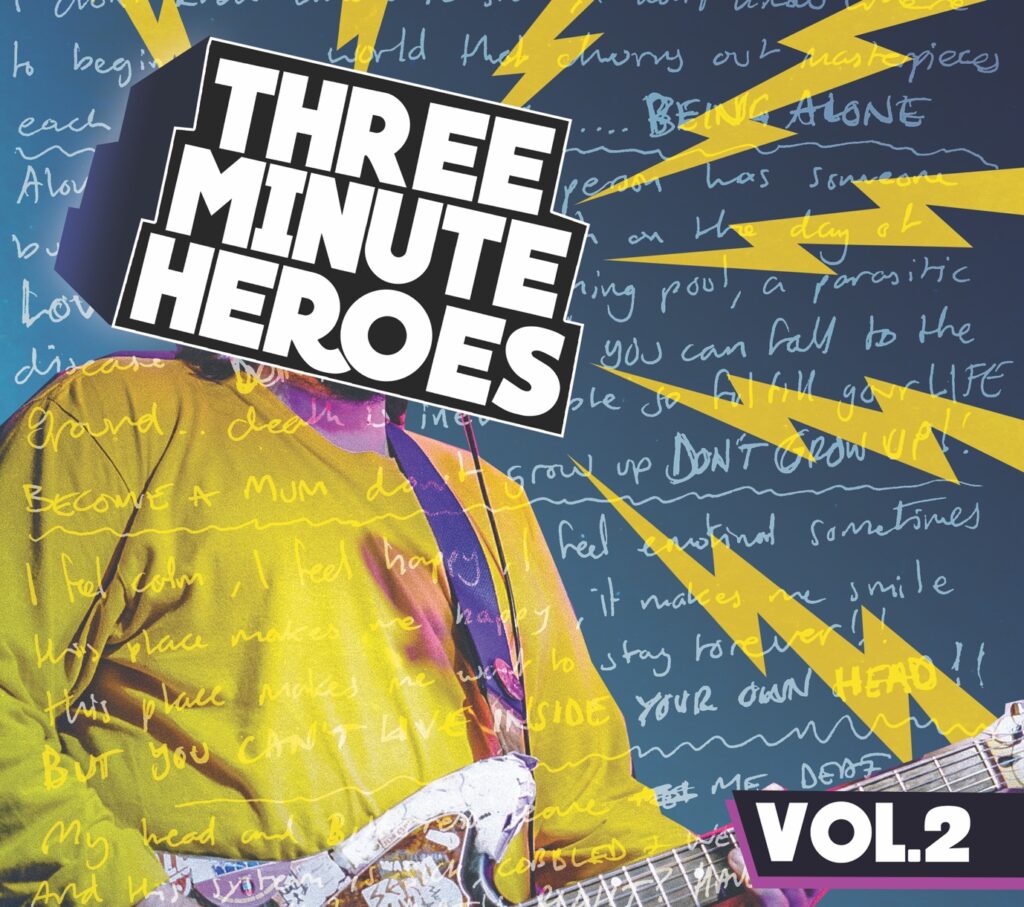 Combining music and mental health, Three Minute Heroes is an initiative from the Warren Youth Project based in Hull. This project gives young people a channel to express their emotions, concerns and fears within songs and with the support of artists and tutors. When more young people (and all people) than ever before are struggling with their mental health, and school funding and mental health support is progressively getting slashed further and further it is so vital that projects like this exist. Music has always been used as an outlet for the inner-most emotions that one might not easily share with others, so through tapping into that process young people are given a much-needed outlet. Not only did I get to listen to the album, but also have a chat with Sam of Serial Chiller who are featured, but also Elle the Youth Engagement Officer for The Warren Youth Project.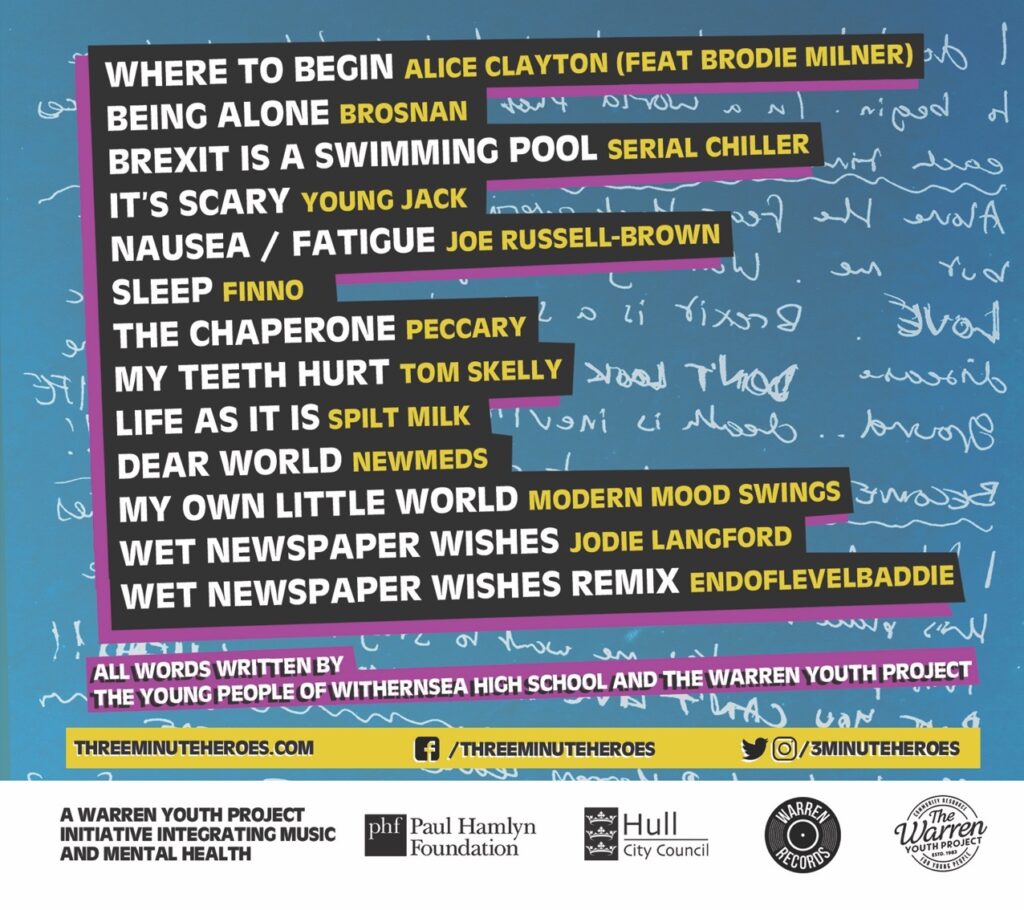 After the success of the first volume being played on BBC Radio 1, 6 Music, Radio X and more the second album is out now. The album boasts a range of genres, from soft acoustic indie like the opening track 'Where To Begin' by Alice Clayton, to smooth alt-funk 'It's Scary' by Young Jack and shouty, post-punk 'Life As It Is' by Spilt Milk. One of the best parts of this album is the pure creativity that is so evident on listening. Each song has been crafted with intention, and even though the album does not flow as a standard album would, the message remains consistent.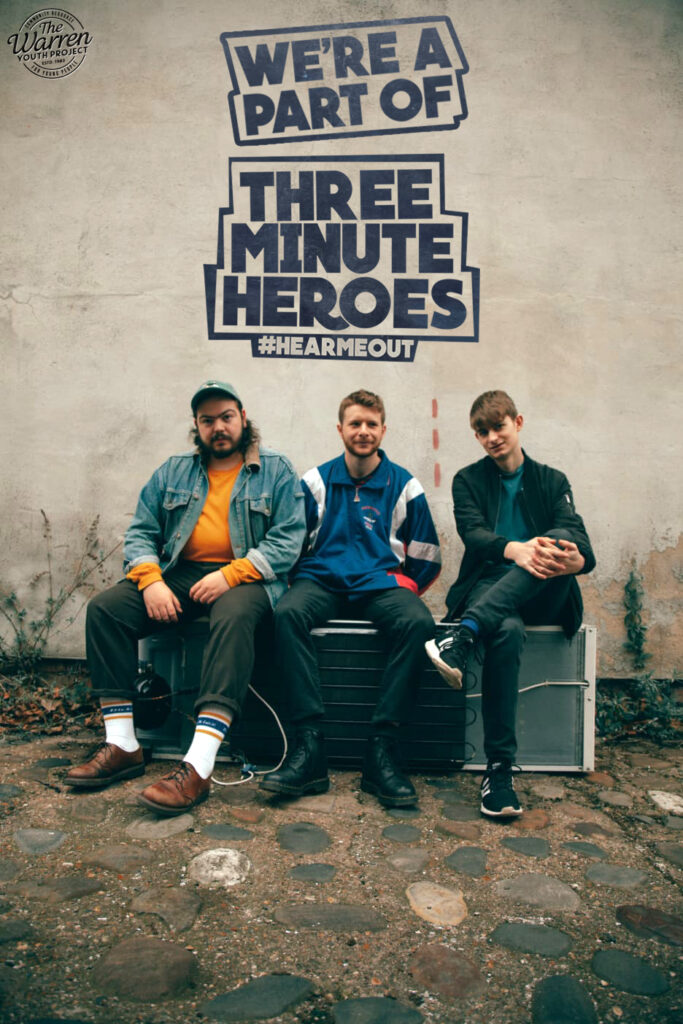 I was lucky enough to get to talk to Sam of Serial Chiller, whose track 'Brexit Is A Swimming Pool' is featured on the album. Heavily inspired by Fontaine's DC's vocalist Grian Chatten, the same deadpan lyricism and unapologetic delivery can be heard on the track. After being picked by Radio 1's Huw Stephens to play Hull's Big Radio 1 Weekend a few years ago, Serial Chiller are making a name for themselves within the Hull scene and working closely with the project to grow further.
How has mental health impacted your life?
Having struggled with my own anxiety and depression at times, I know how it can infiltrate your life. Be it small things like always opting for the self-service checkout at a supermarket or crossing the road to avoid awkward hellos, to big things like feeling forced to stay in bed all day or not being able to sleep at night. It all takes a toll. Yet having a focus, be that music, art, writing, sports, games, are a great way to channel that energy into something positive. For me personally, I took to writing and creating music. Finding the right group of friends, with a common mindset and goal, and began to create music we all could enjoy, whilst expressing myself through the lyrics.
What music are you inspired by?
As a band we are all inspired by lots of different types of music. It's not about genre or the cliques that they create, it's about the creation of something you can connect with. The story, the emotion and the message. Our bass man Ed gets his groove from trap like 21 Savage, to the rain soaked poetry of Fontaines DC. Liam, the man with the sticks, likes it spacy with the latest funk from The Orielles and Pottery. And I'm a sucker for 90s Americana ala Pavement and their offspring like Cheekface and Parquet Courts. As a rule, anything that feels real, says something and is a slapper, we'll put in a playlist.
How has this project helped you?
Having been in the last Three Minute Heroes Project, we saw our band grow from a local outfit to a band that was shared on Channel 4's Sunday Brunch with our track 'Bed Mood' and with our latest release 'Brexit Is A Swimming Pool', we have seen plays from 6 Music's Steve Lamacq. But beyond the benefits to the band, the connection to the lyrical content provided by the young people of Hull has connected us to a personal and political awareness that we couldn't have articulated better. In fact it felt right that our first outright politically charged song comes from the hearts of the young people who are most affected by the decisions made in parliament.
How would you like to be involved in the project in the future?
Having been an artist for the last two years, it would be interesting to delve deeper into the inner workings of the project as it aims to spread its message beyond Hull and across the country. In whatever form, we will always have an affinity with this project and the important work it does.
Not only did I get to chat to one of the artists for the project, but also Elle, the Youth Engagement Officer of the Warren Youth Project about her personal relationship with music and mental health.
What inspired you to organize this project?
Working with young people every day, we saw first-hand the barriers they were facing with their mental health, and we wanted to create a project that would help them. We have a big music presence within The Warren and thought merging creativity with giving young people the tools to manage their own mental health and wellbeing better would be beneficial for both the users of the Warren and the local music scene and emerging Hull talent that we support through our label.
How has mental health impacted your own life?
My own mental health is something I have to monitor as everyone does. It's about checking in with yourself now and then, recognizing when there is a difference in your mood or emotions and thinking about the changes as to why this might be. I find that when I need to boost my mood, I take time to do something small that I know will make a big difference to how I am feeling, usually a run or yoga, to listening to a podcast or music. I find that having a physical or creative outlet helps me have good mental health.
In what way do you personally use music to help your mental health, or just enhance your life?
Music is such an emotion enhancer for me; I know that if I am feeling a bit low or need a boost, music is the first thing I go to and it only takes the right song to make me feel immediately better. Music is also the thing that lives alongside my happy moments. It has the power to evoke good memories and remind me of my favourite people.
How do you want to spread the project to help more young people?
The Warren Youth Project think Three Minute Heroes could help every young person and want it to be available for anyone who needs a creative outlet for their mental health. We aim to embed Three Minute Heroes into as many school curriculums as possible as well as running sessions in our own building to support young people in Hull and beyond.
Check out the project and keep up to date here.