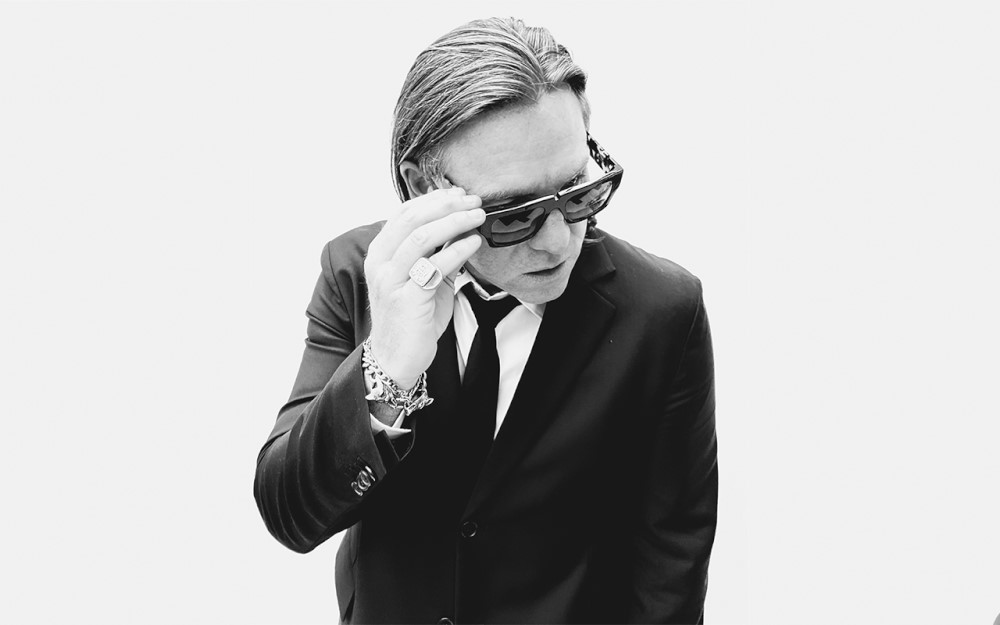 New York City based Australian DJ and producer Sir Winston is set to captivate music enthusiasts with his latest release – "Perfectly Numb." This highly anticipated single, taken from his forthcoming EP 'Démons à Combattre,' showcases Sir Winston's exceptional talent for blending genres and creating unique sonic experiences.
Recorded at Transmitter Studios in Brooklyn New York, "Perfectly Numb" immerses listeners in an electrifying fusion of indie-sleaze and infectious dance beats. The track's exhilarating energy and upbeat tempo make it a perfect addition to any party playlist. Drawing inspiration from influential acts like LCD Soundsystem, MGMT, New Order, and darker bands like Nine Inch Nails, Sir Winston crafts a distinctive sound that resonates with both indie pop and electronic music lovers.
Accompanying the "Perfectly Numb" release is an incredible music video filmed on the New York subway. It features Sir Winston performing with W.A.F.F.L.E crew, a NYC based collective of Litefeet Subway Dancers including Kid The Wiz, Joel Leitch and Lady Slic: slated for release later this month.
Indie Midlands: Congratulations on your release – 'Perfectly Numb' – Can you describe the aesthetics of the track to our listeners?
Sir Winston: I wrote Perfectly Numb and most of the tracks from the EP last year in Paris. The EP is called démons à combattre – there's a recurring French theme throughout. I was exploring themes of temptation – forbidden fruit – fighting inner demons. Perfectly Numb is more specifically about being alone in a strange but content peace – reaching a self-induced point of no return – a moment where you're between worlds.
Musically it's a hybrid of rock and dance. I love indie rock music and I play guitar but I also love dance music and I DJ. I always seem to create a hybrid of what I've been listening to. I think the hybrid approach allows for real songs too – not just dance beats. I write from personal experience – it's therapeutic to me. This theme démons à combattre was really important to me for many reasons.
Indie Midlands: Your remix for 'Sex in Paris' has been well-received and you have an upcoming 'Perfectly Numb Remix'. How do you approach remixing your own songs, and what do you aim to achieve with these reinterpretations?
Sir Winston: I want a version that will work well in my DJ set. It has to be a certain tempo or close, there are some rules I apply. The remixes have to work in the club, they have a more specific purpose. It's a very different process. Normally there is an obvious section of the original track that I really want to maintain, and we build the remix around that part. Its not always the hook or the melody from the original. It's different every time.
Indie Midlands: Your DJ Mixtape on Soundcloud has gained significant traction. Could you talk about your selection process for creating a mixtape?
Sir Winston: One of the things I love most about djing is discovering new music. I'm constantly looking for new tracks and artists. I spend hours on music platforms – down rabbit holes discovering new artists and tracks. There is a theme to my sets – I like dark sexy music, but it's a party as well – tracks have to work on the dancefloor, in the club, at a festival, and also work with each other within my theme. I don't like commercial sounding dance music – I like weirder, more random tracks with some cerebral provocative stimulation as well as the energy. It has to be a real experience, intense at times but sexy and uplifting as well.
Indie Midlands: Your music and fashion seem to go hand in hand. How do you see the relationship between music and fashion, and how does it influence your creative process?
Sir Winston: Music and Fashion are forever in love. Fashion needs music to help tell its story and vice versa. Artists use fashion to send a message to their audience. It's creative and expressive. Music helps fashion reach its audience. Brands use music to penetrate new audiences. I've always been enthralled by the influence of fashion in music – especially around the emergence of punk – the Sex Pistols under Vivienne Westwood.
Indie Midlands: We've seen that you've released sustainable clothing collections under the name Sir Winston. Can you share more about your approach to sustainability and how it aligns with your artistic vision?
Sir Winston: I'm passionate about sustainability. I have a Masters Degree in sustainability that I did many years ago. I could see that the planet was headed for trouble and I wanted the knowledge. With my Sir Winston brand we only work with organic and recycled materials. I research the supply chain and make sure that the materials are certified. I made some Sir Winston eco slides and they were made from recycled plastic – specifically plastic salvaged from building sites. All our packaging is recycled or biodegradable. I like to wear the clothes that I make. It's another creative outlet that I really enjoy. The clothes help tell the story of my music.
Indie Midlands: What can fans expect from your Tech House DJ sets?
Sir Winston: A wild party.