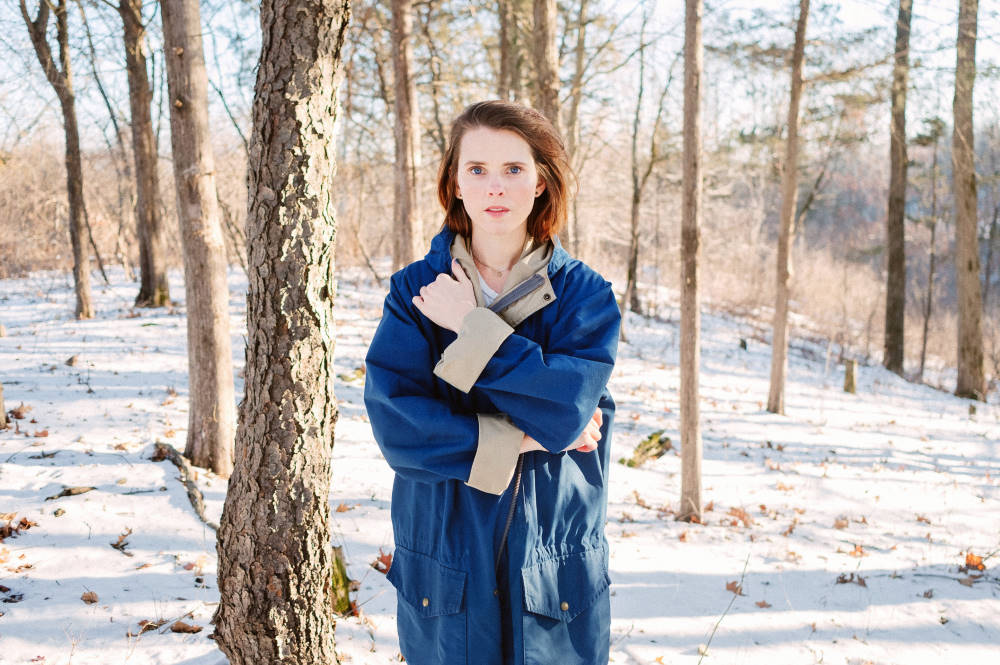 Cassandra Jenkins, New York based singer/songwriter is back with her third Solo album 'An Overview of Phenomenal Nature'. She talks about living vicariously, the song which got Pitchfork sizzling and how Visual Art shapes her music.
"It's a bright day in New York, I got good sleep last night', I feel good" Cassandra Jenkins replies, although she thoughtfully adds "I think the answer to that question is really going to vary from day to day". Whilst both her and the day are in good spirits, I sense there might be more to this twenty-four-hours-at-a-time prudent approach.
She was previously a band member with: Eleanor Friedberger, Craig Finn and Lola Kirke, Jenkins third solo LP is released later this month. An Overview of Phenomenal Nature was written and recorded with the The Purple Mountains tour in mind, until the Pandemic put paid to that. But you sense there is a buzz and indefatigable spirit about this musician, no better expressed than by her willingness to tell me excitedly about shooting the video for her latest single, Crosshairs, from start to finish in a day.
With one foot, or at least a few toes, firmly in the Visual Arts world it comes as no surprise that Jenkins found inspiration there. 'Hard Drive', the standout track which has drawn welcomed plaudits, all started at The Met Breuer Gallery. The song is a collage of people's views which narrates this 'music meets spoken-word' arrangement with its pulse more hypnotic after each play. So much so, I'm drawn to hear more: "A friend suggested I go and see the Inn on the Seventh Ray, it's in Topanga Canyon, Santa Monica" and goes on to explain how one question had her sucked her into an hour long lecture by the Bookseller on all manner of things, but critically "the mind is just a hard drive". With eyes widening, she eulogises about the freedom of recording this song "I am really just quoting people, I am editing down people's thoughts and presenting them to you, I feel like I'm a journalist" and points her finger as she adds "I'm not saying the mind is a hard drive, but him over there is".
So how easy is she with the recent attention that's come her way? "A number of people have mentioned Laurie Anderson, I can't tell you how much that means to me" but is brave enough to tackle the flip-side of this "When I had a my top-button done up, red lipstick and cat eyeliner, everyone said I sounded like Lana-del-Rey". For the most, she is happy that people gain a personal experience from her music.
So what about the writing process? Jenkins went into the studio with friend/engineer Josh Kaufman with only one song that was 90% finished "the rest of it was just all lyrics, maybe a pulse for the song 'New Bikini'" she explains and goes on "I think that was all I was capable of doing in that moment, I had to pull away form my normal tendency of being a complete perfectionist and relinquish control". Visibly moved by this topic, it's clear the person in front of me has experienced her own hard drive since the pandemic hit "I'm really glad I made this album which was about abandoning any attachment to the idea that things will be anything but chaotic" but suggests "You can still find piece, you can find positivity in the voices from the people around you".
I get a profound sense I am talking to an artist who needs to be connected with her audience however and whenever. There have been some occasions to test the new material "I was still getting used to the songs, but people liked it. Towards the end of 'Hard Drive' I do this counting -one-two-three-four and I remember looking out into the audience and seeing one woman and she looked like she was going there with me ; she was healing something".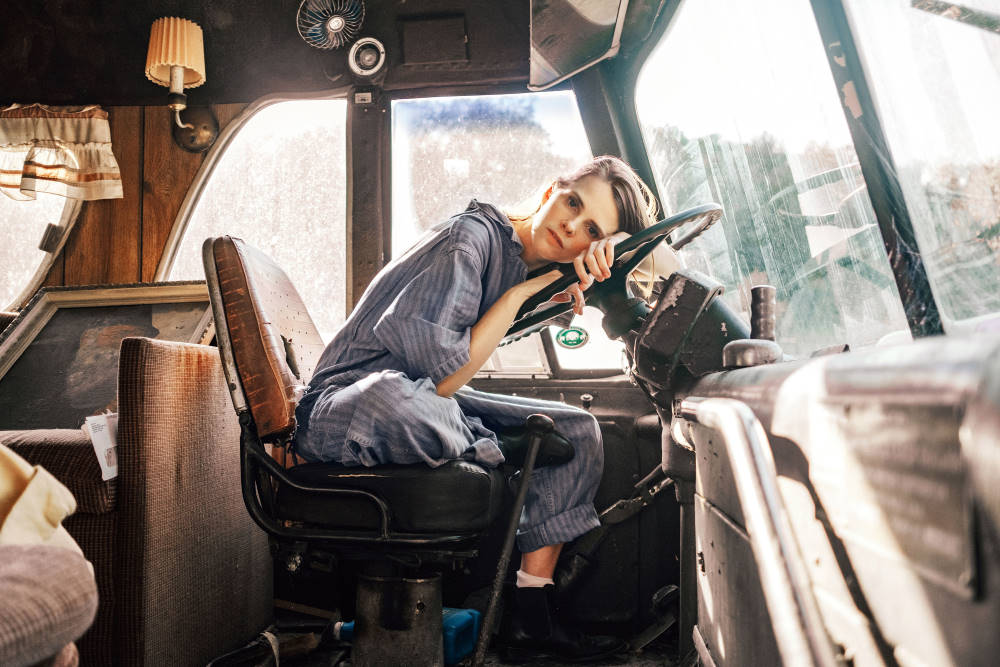 Jenkins is not a one trick pony. Resourceful, agile and willing to be the subject in front of the camera "I'm happy I get to work with both things: making videos has been a great expression of my visual self" and brought to life in the video-short for Hard Drive. She tells me how after considerable huffing and puffing her and Creative Director, Josh Goleman, managed to land on a day to record. "It was just the most beautiful Fall day you could ask for and we shot everything in one day" however her bravery was tested further when Goleman suggested "I don't know what you're thinking, but I actually want you to talk into the camera" and if not fully comfortable with the idea, Jenkins went along with it and the end result is there for all to see. Slick, multi-layered and absorbing.
Cassandra Jenkins has certainly had her fair share of pandemic problems, however this latest album illustrates her defiance to not rest on laurels. The vocal is tender on the ear, the arrangements are nuanced: this album is just the ticket for personal reflection and something to hang our hope on.
Pre-order 'An Overview of Phenomenal Nature' here.
Stuart Large freelance writer/contributor