Thursday July 22nd – 7:30pm to 11pm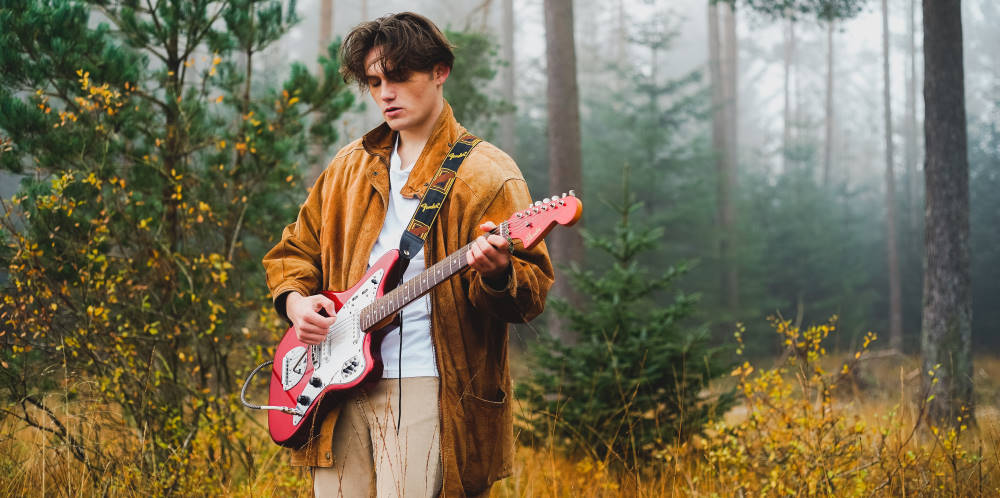 Indie Midlands Presents Oliver Beardmore + Special Guests
Oliver Beardmore
Originally from Birmingham, Oliver made his lyrical ambition known at a young age with a trio of singles in 2017 and 2018 that drew comparisons to the songwriting of indie staples such as Alex Turner and Noel Gallagher. The unrelenting gigging that ensued culminated in a raucous sold out headline show at The Rocksteady, London in December 2019.
After a hiatus from the studio, Oliver returned with 'Fiesta', the lead single from his EP that is chalked for release in 2021. Oliver's new direction defines a sonic palate which places him at the end of a more avant-garde lineage: inspired sonically by shoegaze and dream pop royalty My Bloody Valentine and Slowdive but with a melodic sensibility more akin to Lorde and Lana Del Rey.
While the lead single is more of a jet-propelled pop anthem: the upcoming EP is expected to further explore combinations of prehistoric guitar walls and reverb-drenched synths, with ethereal hooks and traditional songwriting prevailing at the project's core.
Emma Mae
Emma Mae enters a new era with her first single of 2021, Boys In Bands, which drops on Friday the 30th of April. Aptly named after many of the 21-year-old's not-so-romantic encounters, Boys In Bands promises to deliver Emma's feelings about the subject in the openbook indie-pop style she's becoming known for.
The Leicester-born, Cardiff-based singer-songwriter has had some recent successes with support from BBC Introducing in the Midlands on her last three releases, growing her following significantly, and leading to being offered a handful of record deals over the latest lockdown period. Emma remains strongly independent, with Boys In Bands and its subsequent marketing campaign being her biggest project yet.
Ex National
Grunge band hailing from East to West Midlands. A four piece reminiscent of bands such as Audioslave, Rage Against the Machine and Nirvana. Groove heavy riffs and anthemic choruses collide to slap you in the face with trembling vibrations.
Wolf Orchestra
Ready to take you on a trip to the moon with guitar driven toe-tappers, 'Wolf Orchestra' are four musical frontiers from the second city.

For fans of Oasis, The Quarrymen and Ennio Morricone, 'Wolf Orchestra' are a kaleidoscopic songbook of infectious melodies laden with harmony and hooks.

See 'Wolf Orchestra' playing in a venue in your town some day.