Wednesday December 16th – 7:30pm to 11pm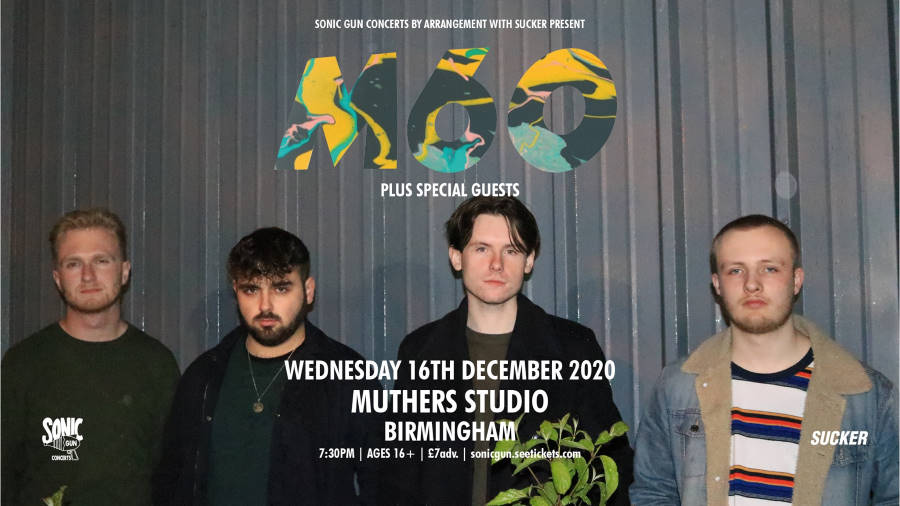 Indie rock band M60 formed from various towns across Manchester. Started by school friends Matthew Morton (vocals/ guitar) and Bradley Smith (drummer) in 2015, they were later joined by Charlie Howarth (bass) and Sam Mansfield (lead guitar). The four-piece are in the game of creating guitar-led noise with an undeniable Manc twang which takes shape in the form of energetic and anthemic tunes.
The four-piece came onto the scene in 2016 with debut single 'Honey' showing a youthful exuberance and early signs of promise. Most notably though, the band showed real signs of maturity with their 2018 release 'I Don't Mind'. A staple in any indie music fan's playlist now, 'I Don't Mind' has totted up an impressive 500,000 streams on Spotify alone.
2020 looks set to be another big year for M60. With new release '18' and a headline tour in the bag already, their ascent shows no signs of slowing down.