Monday January 17th – 7:30pm to 10:30pm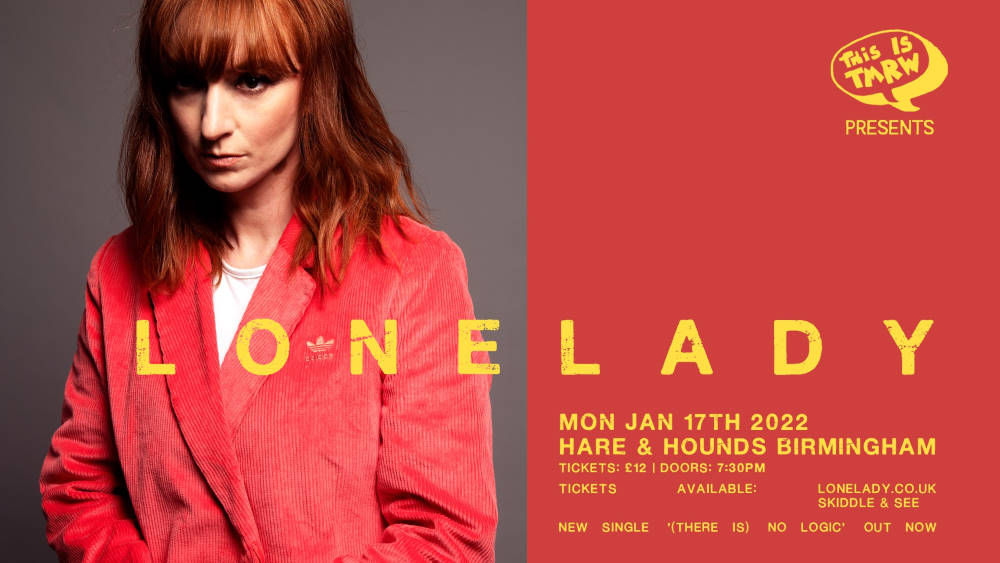 Julie Campbell, A.K.A LoneLady, is a musician, songwriter, singer and producer from Manchester, England. Inspired by British post-punk Julie first started making recordings in the early-mid 2000s on a 4-track cassette recorder in her towerblock flat in Manchester while completing a Fine Art Degree. Self-taught on many instruments including guitar, bass, synths, drum machines and later learning cello, Julie writes all the parts and plays all the instruments on her recordings, with the exception of real drums.
LoneLady has returned (March 2021) with new single "(There Is) No Logic", a punchy electro and R&B tinged track, released via Warp Records. "(There Is) No Logic" fuses humanity and hardware, with unruly chopped-up vocal samples layered over twisting machine-funk rhythms. The song was written, produced and performed by Julie Campbell.
Speaking on the track, LoneLady says, "it just really encapsulates so many cool electro sounds and even some r'n'b vocal stylings. It was fun sampling 'do' and 'dah' vocals and running them through the sequencer to get that choppy-collaged effect, definitely a Cabaret Voltaire influence there. The technology gods were happy that day and it all came together in a really fresh and immediate way."
"(There Is) No Logic" is an incisive return following her previous album 'Hinterland', it's the sound of a creative engine igniting once again.