Slow Readers Club
The Slade Rooms
Review by Ian Paget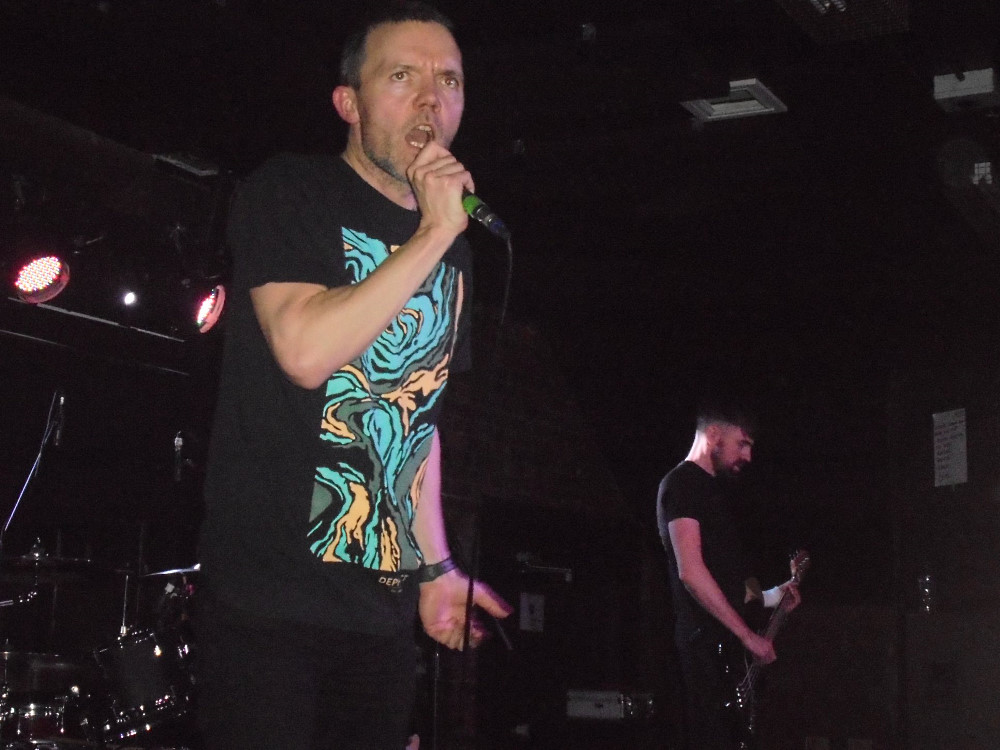 It's quite fitting being at the Slade Rooms this week seeing as Noddy Holder can currently be heard declaring the time of year every time you turn the radio on. Tonight the venue is hosting The Slow Readers Club for a Midlands precursor to their two big sold-out homecoming shows at Manchester Ritz, and although it may be a comparatively cosy affair, the band's sizeable cult following are out in force and there's a big sense of excitement that blows up as soon as the band arrive on stage and launch into one of their biggest tracks, 'On The TV', the crowd bouncing along singing the guitar riff back at them.
Any fears that they've bolted too early are quickly swept aside with the electronic march of 'Fool For Your Philosophy' and new track 'The Wait', recalling their north-western predecessors such as Joy Division and Echo & The Bunnymen whilst singer Aaron Starkie's impassioned vocals stand out against the often bleak-sounding musical accompaniment.
Between songs Aaron is a little more reserved, noting a few faces in the audience from the previous night in London and pointing out that they've made the choice to change the set up a little, early track 'Lost Boys' making a welcome comeback into tonight's set having been previously left out.
The rest of the set spans their career with most of the focus on their second and third albums, including singles such as 'Supernatural' and 'Start Again' alongside the likes of 'Never Said I Was The Only One'. There's quite a militant beat behind many of the songs which makes it easy for the audience to clap along to, and on tracks like 'I Saw A Ghost', guitarist Kurtis' playing style highlights traces of early U2.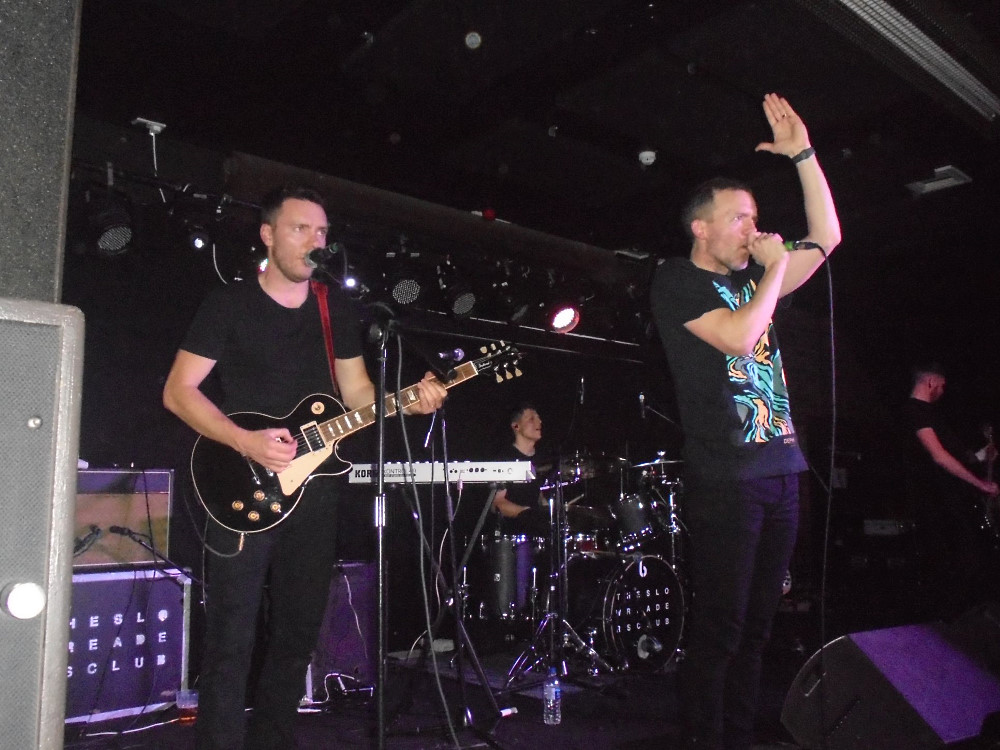 "You guys are really up for it for a Wednesday night!" smiles Aaron before he moves onto keyboards for 'Grace Of God' to give a slightly different edge to the band's sound, and alongside familiar favourites such as 'You Opened Up My Heart' there's time for a second brand new track titled 'Problem Child' which goes down very well with the fans. Aaron tells them that this year has been the band's first since becoming a full-time venture, and with their full focus things are looking extremely promising for next year. The crowd here are already greeting 'Feet On Fire', 'Forever In Your Debt' and set-closer 'Lunatic' as classics, and perhaps in 2020 we'll finally see the band take the next step upwards beyond their perceived cult status.
For all their hard work over the past few years they certainly deserve it.
Support comes from Bolton's Jordan Allen, who has been making big strides with a string of singles and an impressive live reputation. Back on track following a series of lineup changes within the band, they've got the excitement and punkish urgency of early Arctic Monkeys and The Libertines, with the tunes to set them apart from the current crop.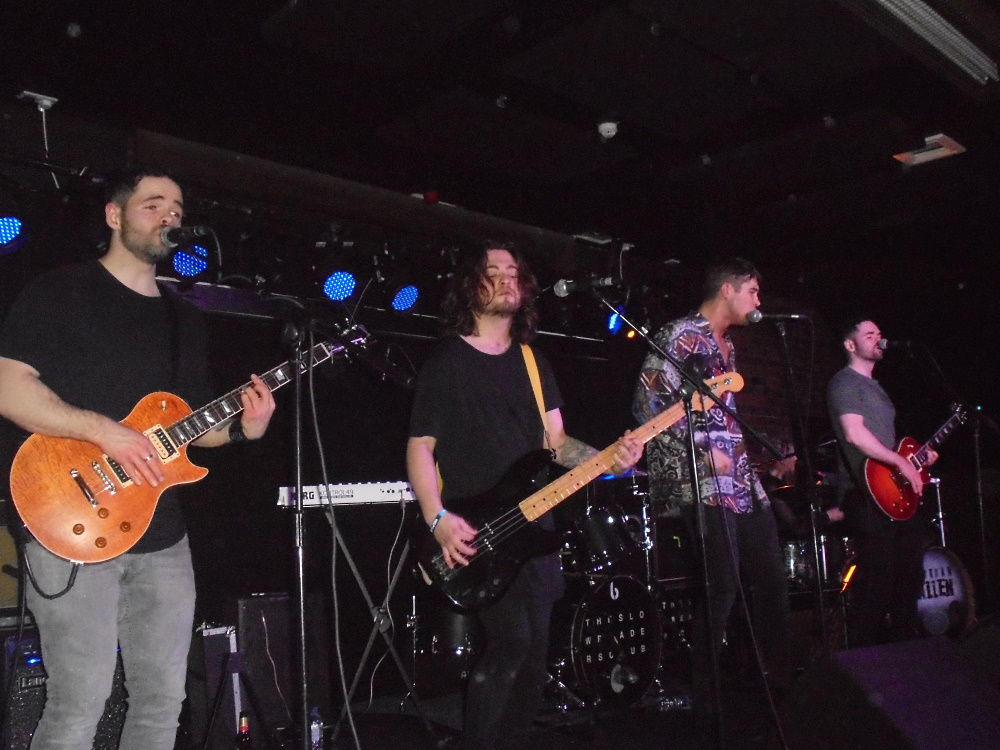 Jordan's an enthusiastic frontman, and highlights such as 'Never Give It Up' and '110 Ways To Make Things Better' sound excellent, whilst in closer 'R.O.S.I.E.' they've got the kind of indie anthem in waiting that could make a big impression very quickly.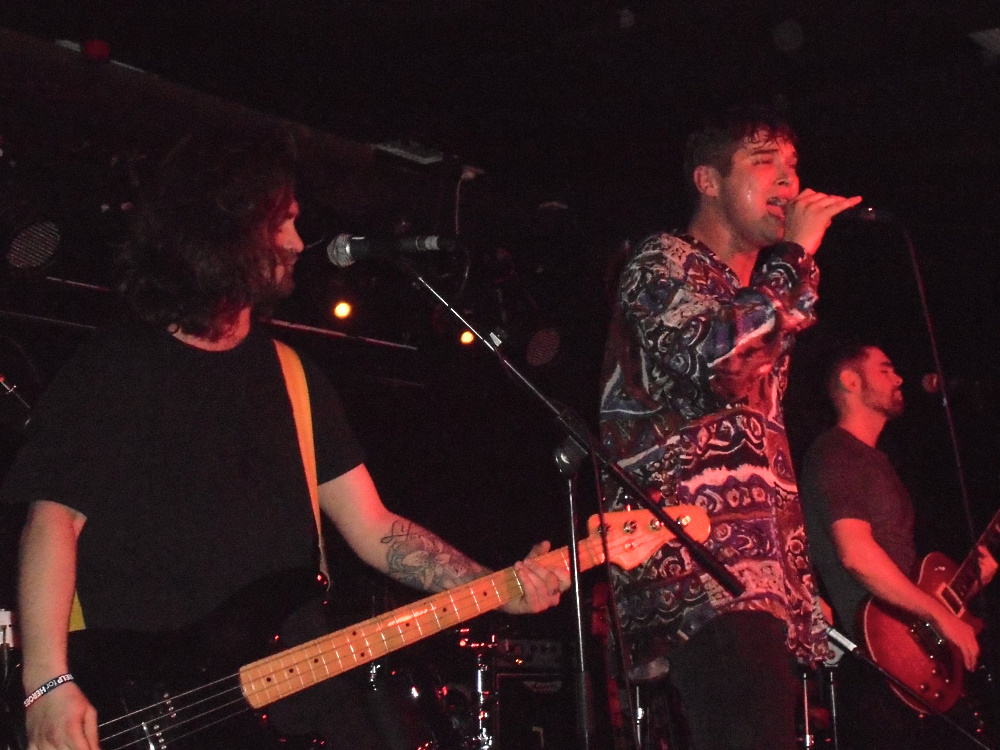 With their own huge Manchester show booked for next year, a similar trajectory to tonight's headliners could well be on the cards and things are starting to look very exciting.