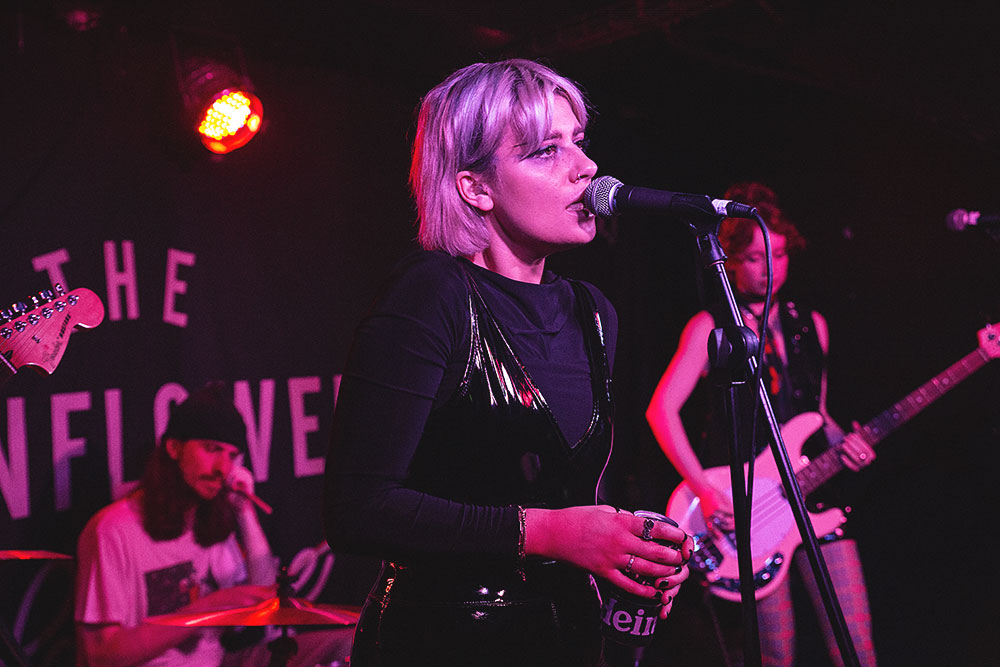 Piss Kitti
The Sunflower Lounge
Review by Ethan Pennington-Treanor
Hi Indie Midlands! I'm buzzing to finally be able to bring you a punk show review, cheers Morph for letting me return to my roots with this one.
Before I get onto the incredible show from Piss Kitti, I have to give a shout-out to Curbdawgz, Ex-National and The Butters Aliens for giving a great opening to the show. Piss Kitti's vocalist even expressed she was "scared to follow" TBA's incredible set.
Piss Kitti are a Scouse punk rock/grunge/Alt band with a bit of something for everyone. The UK punk scene has been bursting with feminine energy recently which is a refreshing change from bands like IDLES and Shame dominating the market.
Piss Kitti had an unfortunate slow start to their set (due to everyone being knackered from the opening acts). The opening two songs provided the crowd with the perfect taste of what was to come. Their sound combines the 90's Alt grunge of Hole and a modern punk revival sound. Their sets energy quickly picked up as the room filled, with the normal crowd of two-steppers and dancers getting their fix throughout the set. There was even some sing alongs which felt like Brumpunk's wholesome way of accepting Piss Kitti into our scene.
Definitely give these guys a listen when you get the chance, one's to watch in the punk scene.